Black Women Making History Then and Now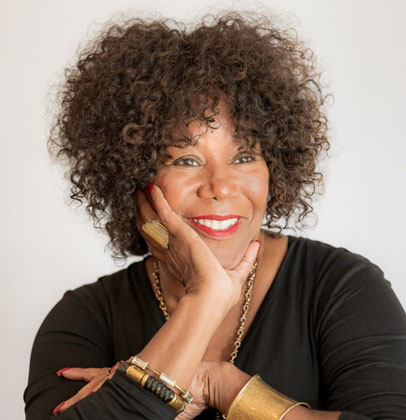 At the tender age of 6, Ruby Bridges was the first African American to integrate a white school in the south in 1960. It was the first test case following the decision of Brown v. Board of Education that separate was not equal. Ruby's family felt strongly that she should be given the best educational opportunities even when her family faced consequences in segregated New Orleans, Louisiana. Her father lost his job and grocery stores refused to sell to her mother. Even her share cropping grandparents were evicted, forced to leave their home. "The Problem We All Live With," painted by Norman Rockwell, famously celebrated her courage on her first day of school. Bridges wrote two books based on her early experiences, and she continues her lifelong activism for racial equality, founding The Ruby Bridges Foundation in 1999.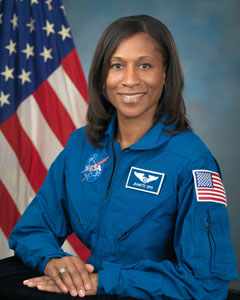 Jeannette J. Epps' love for science informed her early career plans to become an astronaut. During graduate school she was a NASA fellow and after earning her master's and PhD, Epps joined Ford Motor Company, working in the scientific research lab with smart materials. She later worked at the CIA in the Directorate of Science and Technology, where Epps spent four months in Iraq trying to find out what happened to Iraq's WMD (weapons of mass destruction) in 2004. Initially chosen to be the first Black astronaut to live on the ISS (International Space Station) in 2018, NASA pulled her off the mission without explanation. Epps is currently on the team for the Boeing Starliner mission to the ISS, originally slated for 2021. Technical delays and a global pandemic have delayed Epps's mission, but she continues working at NASA and will be ready when called upon.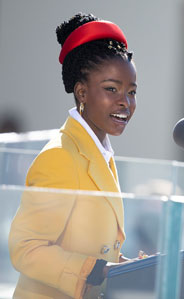 American Poet and Activist Amanda Gorman's writing speaks to Black identity, feminism, marginalization, and climate change. Many were stunned by her youth, beauty, and grace at the 2021 inauguration of U.S. President Joe Biden, where she recited her poem "The Hill We Climb." In a recent interview with Former First Lady Michelle Obama for Time, Gorman said, "If we look to the Black Lives Matter protests, you see banners that say, 'They buried us but they didn't know we were seeds.' That's poetry being marshaled to speak of racial justice. If you analyze Martin Luther King's I Have a Dream speech, it's a great document of rhetoric that's also a great document of poetry, of imagery, of song. Never underestimate the power of art as the language of the people." Gorman is one of only four poets, including Robert Frost and Maya Angelou, to recite a poem at a U.S. presidential inauguration.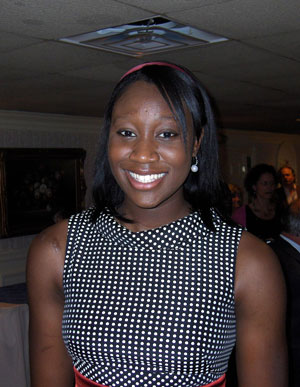 Three-time Team USA Olympic Gold Medalist Tina Charles currently plays center for the Phoenix Mercury in the WNBA (Women's National Basketball Association). The 6'4" basketball legend is originally from Jamaica, Queens and traces her roots to the West Indies. In 2010 Charles was drafted first overall by the Connecticut Sun. Charles established the Hopey's Heart Foundation in 2013 to distribute Automated External Defibrillators (AED) to schools. Charles has also funded a school in Mali. In 2018, Charles was awarded the Mannie Jackson-Basketball's Human Spirit Award for her work on education and heart health. Ms. Charles is also a filmmaker, and in 2019 she made her directorial debut, Charlie's Records, a documentary about her father and his famous Caribbean record store and recording studio on Nostrand Avenue in Brooklyn.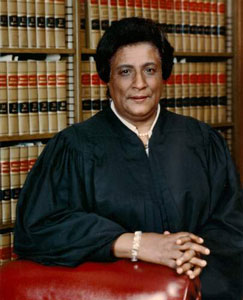 As the United States looks to seat its first woman African American Supreme Court Justice, we should honor a woman who inspired many of the Black women in Law. Constance Baker Motley was a frontline litigator for the NAACP Legal Defense Fund and was involved with many of the most important civil rights cases of the 20th Century, including Brown v. Board. She led litigation that integrated the Universities of Georgia, Alabama, and Mississippi and argued ten cases before the Supreme Court, winning nine. Motley, whose boss was Thurgood Marshall, assisted in nearly 60 cases that were brought before the high court. Even when she faced indignities in court, including judges turning their backs when she spoke, Motley kept her cool. In her autobiography, she said, "I was the kind of person who would not be put down, I rejected any notion that my race or sex would bar my success in life." Motley entered New York politics in 1965 and became the first African American woman in the state Senate, and the first woman elected Manhattan Borough president. President Johnson appointed her to the Southern District of New York in 1966.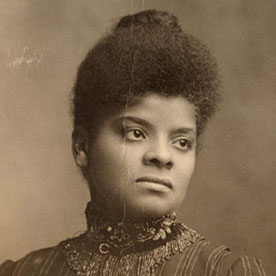 African American journalist, abolitionist, and feminist, Ida B. Wells was born enslaved in 1862. Wells is best known for her anti-lynching crusade in United States in the 1890s. In addition to working as a journalist, Wells published two newspapers, The Memphis Free Speech and Headlight. She also taught in a segregated Memphis school. After the Black owners of a grocery store were lynched in 1892, Wells began investigating and writing about lynchings. After one of her editorials enraged some in the white community, a mob stormed her office, destroying her equipment. A contributing founder of the National Association of Colored Women and the NAACP, Wells was also an activist for women's suffrage, founding the Alpha Suffrage Club in Chicago. In 2020, Wells was awarded a Pulitzer Prize "for her outstanding and courageous reporting on the horrific and vicious violence against African Americans during the era of lynching."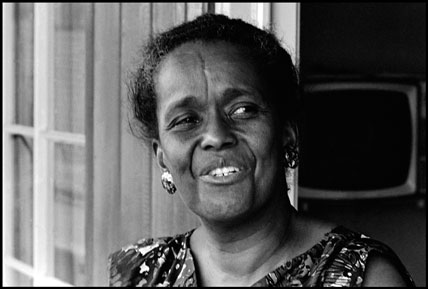 Recognized by many as the mother of the civil rights movement, Ella Baker played a critical role in crafting and implementing many of the strategies that led to the successes of the SCLC and SNCC in the 1950s and 60s. After the Montgomery Bus Boycott, Dr. King and others sought to create a civil rights organization. Baker, who had been an NAACP organizer, spearheaded the SCLC (Southern Christian Leadership Conference). Without the aid of the internet and social media, she utilized her skills, experience, and contacts to plan events and identify and establish protests and campaigns, selecting and training various individuals to lead them. After seeing the Woolworth's lunch-counter protests in Greensboro, North Carolina, she wrote a letter on SCLC letterhead calling student leaders all over the South to join and begin working together. Over a weekend of meetings, SNCC (Student Non-Violent Coordinating Committee) was born. SNCC organized Freedom Rides to desegregate buses, held voting rights protests and registration drives, and drew national attention during the Mississippi Freedom Summer of 1964 when three SNCC workers were killed by white supremacists. Not one to seek the spotlight, the unsung hero said in a documentary about her amazing life and accomplishments in the struggle for equality, "I found a greater sense of importance by being a part of those who were growing."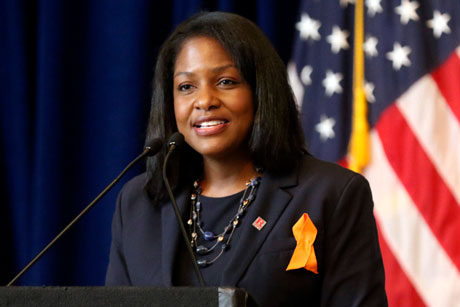 Fabiana Pierre-Louis, New Jersey's newest Supreme Court Judge, was sworn into office in 2020, the youngest and the state's first Black woman Supreme Court jurist. The 39-yearold Pierre-Louis, the daughter of Haitian immigrants, worked as a prosecutor in the U.S. Attorney's Office and as a defense lawyer with a private law firm. The Rutgers Law Alumna was attorney-in-charge of the Trenton and Camden offices as well as in the general crimes and organized crime and gang units in the Newark office. Rhasheda Douglas, assistant dean of the Minority Student Program at the Rutgers Law Camden, knows Pierre-Louis and said, "In a nutshell, Fabiana's story demonstrates why it's critically important for law schools to remain committed to ensuring students from modest backgrounds have access to legal education."