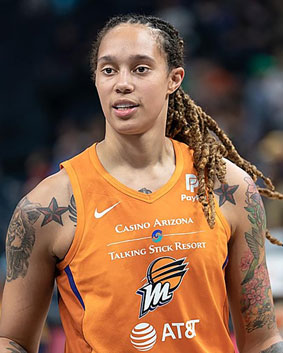 Brittney Griner Arrest in Russia
There are many opinions about Brittney Griner's arrest and detention in Russia. In February, Moscow-area airport authorities reportedly found vape pen cartridges containing hashish oil among her belongings. Some point out that she should know better than to try to enter Russia with illegal substances. Some think it is possible that the Russian government planted the vape pen. Others state she deserves what is happening to her because she dislikes the pre-game national anthem in the US. What these opinions lack is why Griner was in Russia to play basketball, so here's why.
A 5-time WNBA all-star and 2-time Olympic gold medalist, Griner traveled to Russia in the off-season to supplement her income. Many WNBA players don't make enough money in the US, but sign lucrative contracts overseas. The highest paid female athlete in the WNBA earns just above $220,000 this year. Compare this to the NBA minimum player salary, which is more than four times higher. Maybe if female star athletes received compensation in parity with men, they could stay home and not risk their freedom.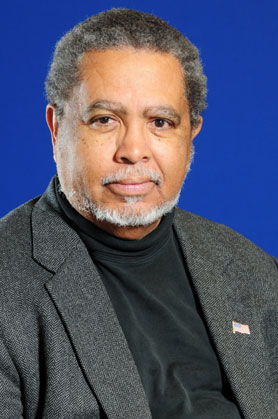 America's Requiem A Knee on the Neck
George Floyd Remembered
Every Black parent gives their children the "talk" about navigating our world. They admonish their children to always be on their best behavior in public, lest they be seen as criminal. A Black parent's "commandment" to be extra careful opens the orchestral work, "A Knee on the Neck," which debuted at the Music Center at Strathmore just outside Washington, D.C. recently.
The piece by composer Adolphus Hailstork and librettist Herbert Martin and per formed by the National Philharmonic, the Washington Chorus, the Howard University Chorale, plus Black soloists J'Nai Bridges, Norman Shankle, and Kenneth Overton, recalls those stern warnings of the dangers that await Black people everywhere at any time. Hailstork and Martin, both in their 80s, use the music and words to illustrate the frustration felt by many, but end the piece on a hopeful note of better understanding between all people.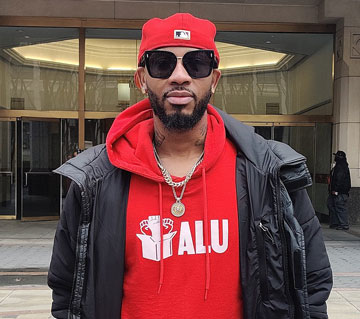 Amazon Workers Unionize
On Friday April 1, 2022, workers at a New York City Amazon warehouse voted to unionize. The New York employees voted 2,654-2,131 in favor of forming a union to protect worker's rights, according to the National Labor Relations Board. After the historic vote, employees who work in at least 50 other of Amazon's more than 175 warehouses nationwide reached out to union president Christian Smalls for help in unionizing their workplaces.
Smalls had complained to management about warehouse safety conditions during the early days of the COVID-19 pandemic. He helped lead a worker walkout, which precipitated his firing. For its part, Amazon has stated "We're disappointed with the outcome of the election in Staten Island because we believe having a direct relationship with the company is best for our employees." Few American workers currently belong to labor unions, years after many corporations and some politicians worked to denigrate their importance.
Support Grows for Black-owned Media
"The Black-owned media industry is still in its most nascent stages––it's small," Group Black CEO Travis Montaque said. "And the reason it's small is an issue of access: access to investment and access to opportunities. That's what Group Black was created to solve." Group Black, a collective and accelerator for Black-owned media, announced Thursday morning it has secured a significant (reportedly a nine-figure sum) media investment from the consumer goods corporation Procter & Gamble. The corporate giant's goal is to be Black consumers' number one brand, and they intend to support Black media to achieve that goal, according to Senior Director for Multicultural Media at P&G Charlotte La Niear.