The Mecca; Howard University
BY FERN GILLESPIE HOWARD ALUM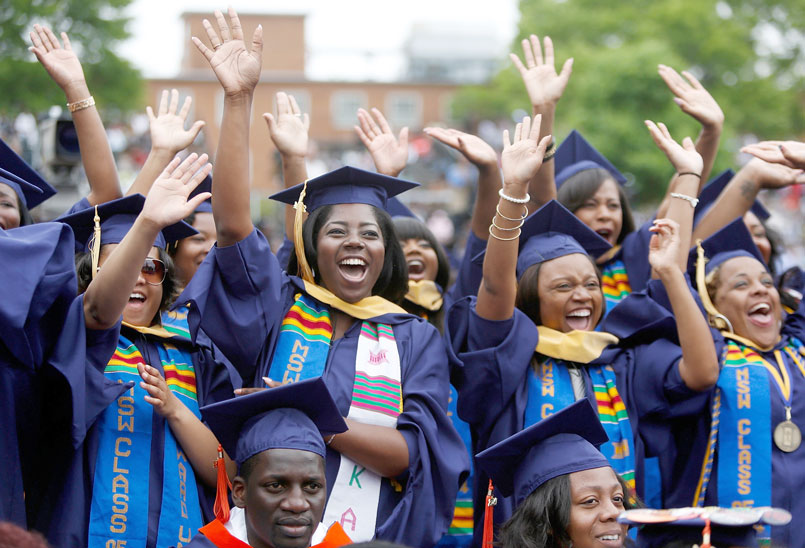 Howard University graduates and former students helped change America and its history. Founded in 1867 in Washington D.C. during the Reconstruction Era, Howard ranks eighty-third on the U.S. News and World Report list of national universities.
Known as "The Mecca," approximately 12,000 students of all origins, races, and cultures from around the world attend the university each year. They pursue studies in more than 140 areas leading to undergraduate, graduate, and professional degrees.
A private research university, comprised of 13 schools and colleges, Howard has awarded more than 120,000 degrees in the arts, the sciences, and the humanities. Rhodes Scholars, Truman Scholars, Marshall Scholars, Pulitzer Prize winners, MacArthur Fellows, Fulbright Scholars and more on-campus African American Ph.D. recipients than any other university in the United States received an education at this HBCU (Historically Black College or University).
Through its Colleges of Medicine, Dentistry, Pharmacy, Nursing, Engineering and Architecture, Howard has earned a reputation as a trailblazer in STEM fields. The College of Medicine, a national leader in studying health disparities among people of color, is one of America's top institutions for training female surgeons. The Schools of Social Work, Business and Communications (renamed Cathy Hughes School of Communications) produce leaders in their academic areas. Howard's commercial radio station, WHUR-FM, has ranked #1 in the DC market and created the popular "Quiet Storm" ballad format for urban radio.
Historically, Howard University grads serve as advocates for social justice and architects of social change. Howard's distinguished faculty members through the years reads like a "Who's Who in America." Among them: Nobel Laureate Ralph J. Bunche, political science; Charles R. Drew, medicine; E. Franklin Frazier, sociology; Alain J. Locke, literature; Carter G. Woodson, history; and Lois Mailou Jones, art.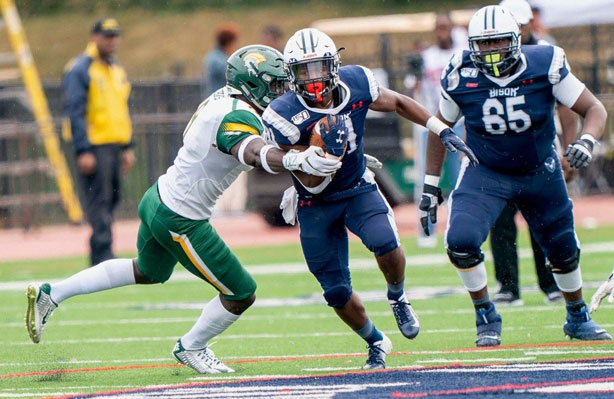 Legacies from former Howard students continue to have an impact on society. Although Sean Combs dropped out of Howard's School of Business after his sophomore year, he believes his experience at Howard inspired his phenomenal career in music and fashion. In 2022, Forbes listed Combs' worth as $930 million and he pledged $1 million scholarship fund to Howard's School of Business. Literary legend Zora Neale Hurston co-founded The Hilltop student newspaper during her year at Howard in the 1920s. Today, the newspaper is one of the top college papers in the country.
The 2022 Howard University graduation put a spotlight on Howard's Hollywood stars. Alum Phylicia Rashad, the newly appointed dean of the Chadwick A. Boseman College of Fine Arts, presented a bachelor's degree to actor Anthony Anderson, who returned to Howard to finish his degree. Named in honor of the late acclaimed actor, Howard alum and former Rashad student Chadwick A. Boseman, the college welcomed Oscar nominee and Howard alum Taraji P. Henson. as commencement speaker. Boseman, Anderson and Henson all studied fine arts and drama there in the 1990s.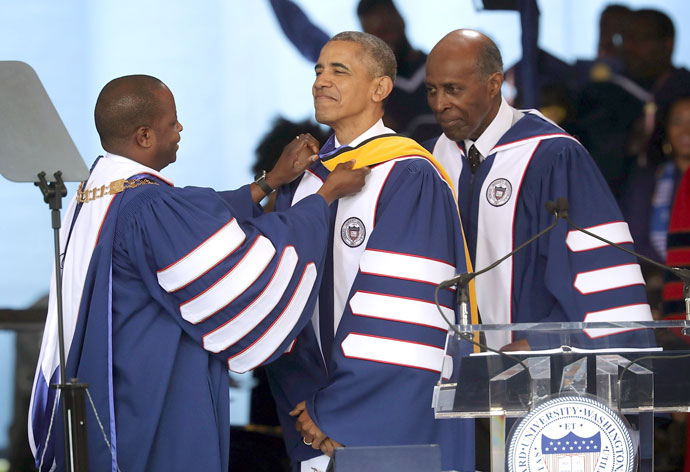 In 1872, two years after the founding of Howard University Law School, Charlotte Ray was the first woman to graduate from the school and the first woman admitted to the District of Columbia Bar. Almost 150 years later, Howard undergrad alum Kamala Harris was sworn in as the first female Vice President of the United States and the highest-ranking female official in U.S. history, as well as the first African American and first Asian American vice president.
When Vice President Harris attended Howard in the 1980s, she pledged Alpha Kappa Alpha Sorority, which was founded at Howard along with the Omega Psi Phi Fraternity, Delta Sigma Theta Sorority, Phi Beta Sigma Fraternity, and Zeta Phi Beta Sorority.
"The thing that Howard taught me is that you can do any collection of things, and not one thing to the exclusion of the other," stated Vice President Harris. "You could be homecoming queen and valedictorian. There are no false choices at Howard."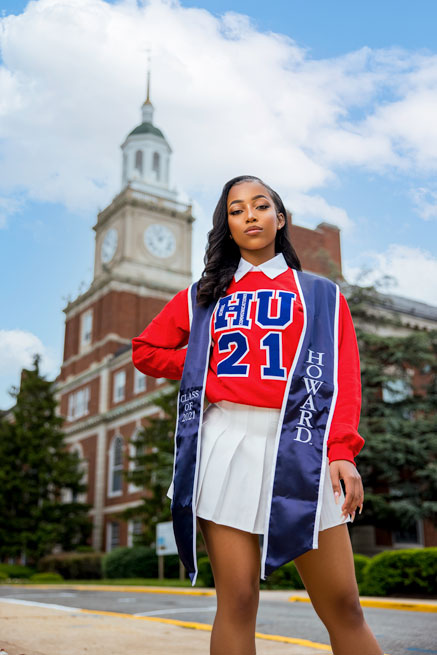 Some Howard University Graduates of note include:
· Thurgood Marshall, U.S. Supreme Court Justice
· L. Douglas Wilder, Governor of Virginia
· Toni Morrison, Nobel Laureate author
· Jessye Norman, Opera singer
· Debbie Allen, Actress, producer and director
· Dr. LaSalle Leffall Jr. Pres. Amer. College of Surgeons,
· Vernon Jordan, Attorney, Civil Rights leader
· Andrew Young, Mayor and United Nations Ambassador
· Shirley Franklin, Mayor of Atlanta
· Edward Brooke, Senator from Massachusetts
· David Dinkins, Mayor of New York City
· Benjamin Hooks FCC Commissioner/Exec. Dir. NAACP
· Ras J. Baraka, Mayor of Newark
· Leticia James, Attorney General of NY State
· Gregory Meeks, Queens Congressman
· Lonna Hooks, Secretary of State of New Jersey
· Stokely Carmichael (Kwame Toure), Activist
· Lori Stokes, News anchor
· Michelle Miller, CBS News host
· Hal Jackson, Radio personality WBLS and WLIBBY FERN GILLESPIE HOWARD ALUM