Originally appeared in The Positive Community April 2011 Issue
By Glenda Cadogan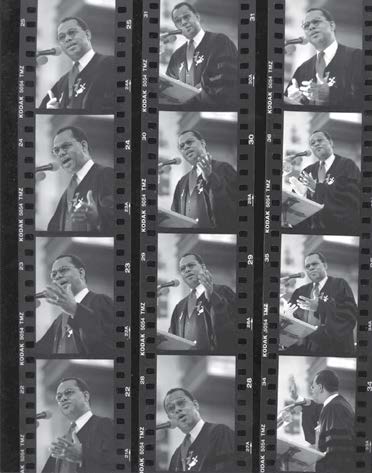 In 1989 Rev. Dr. Calvin O. Butts III assumed leadership of the world renowned Abyssinian Baptist Church, a large and influential congregation in Harlem with a history of community leadership. Providing moral and spiritual leadership to more than 4,000 congregants is a Herculean undertaking in and of itself. Proving that "to whom much is given much is required," God called on Dr. Butts to give more. Described as one of the most highly- skilled administrators of our time, he was "called" to be president of the dynamic and diverse public liberal arts college that is SUNY College at Old Westbury. As pastor and president, Rev. Dr. Butts is a living example of the benefits of hard work and dedicated effort. He leads with professionalism and passion that have placed both institutions in the world view. And as one of a generation of highly educated, activist ministers, carries the triple crown in his fight for civil rights, social justice, and economic development in New York City.
"I see what I do—the pastorate, the college, the development corporation—as vocations," he remarked. "They are not occupations because I was called by God to do these things. It is He who gives me the strength and stamina to go from day to day. In addition, I owe this debt to my ancestors." A proud liberation theologian, Dr. Butts declares: "The revolution is not over for us as African people. So as a servant of the people, I feel a sense of determination to work for the liberation and full redemption of people of color." A native New Yorker and an only child who grew up in the Lillian Wald Projects in Lower Manhattan, he learned the value of hard work from his parents and grandparents. When he received his call to the ministry at the age of 20, Butts will tell you he did not hear "a voice from heaven." In his experience, the stars aligned in such a way that the patterns pointed straight to the pulpit. Unsure of a career even while in college, he admits to having a taste for corporate America. "I thought it would probably be nice to work in a big company and beyond that to teach at the college level," he recalled. "This desire is what I think has some influence on what I am now doing as a college president." Since 1999, he has served as the president of SUNY College at Old Westbury. Under his leadership the college has gained funding for five new residence halls, a student union, and new academic center, as well as technology enhancement for the classrooms and dorms.
An old adage says, "Men make plans and God laughs." Indeed, God must have had a hearty laugh at young Calvin's endeavors to be a corporate executive. As the master architect, He knew Calvin's date with destiny was on the horizon. With his steps divinely ordered, he attended Morehouse College in Atlanta, one of the preeminent historically Black colleges in America. It was there that his philosophy was fashioned and shaped and his passion nurtured. "Morehouse represents a kind of crucible in which I was shaped and formed and then let loose on the world," he said. "I was studying philosophy, but when I discovered the Black Church was always at the vanguard of human rights for people of African descent, I took up religion as a minor. This was my introduction to some of the luminaries in the field who first started influencing my decision to attend seminary."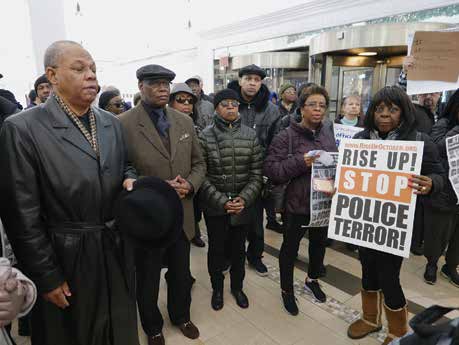 This was the first star in the "Calvin Constellation." Next was when he stumbled upon the book Black Theology and Black Power in the reading room at Morehouse. "This book by James Cone was and still is a heavy influence in my life. It was my introduction to liberation theology, and today I consider myself a practicing liberation theologian," Butts explained. The stars that followed opened the doors to the seminary and subsequently an introduction to Abyssinian Baptist Church. Just out of seminary, the young minister was recruited to Abyssinian in 1972 and what followed was a veritable training for leadership. He was taken under the wing of then Senior Pastor Dr. Samuel DeWitt Proctor. "Much of what I know about the practice of ministry was learned from Dr. Proctor," he reflected. "Even as other ministers on staff left for other churches, Dr. Proctor ensured that I stayed." Essentially, he grew up in the pastorate and moved through the ranks as youth minister, assistant minister, associate minister and executive minister. He eventually took over the pulpit when Dr. Proctor retired in 1988.
With the decade of the 90s looming, it was the best of times and it was the worst of times. Inheriting a church rich in colorful history and celebrated for its contributions was indeed a blessing. But mixed into the bag of blessings was the fact that the community was rapidly deteriorating. "The building across the street from the church was abandoned by its landlords and people had to move on to other residences," said Butts. "We were also faced with the challenges of deteriorating schools and failing businesses. The reverse migration of people heading back to The South had started and under these conditions, we were rapidly losing even our stable members."
There is nothing more powerful than a man walking in his destiny. Fueled by the nourishment he says comes from his own family and is strengthened by the support of the church family, Butts responded to the challenge by creating the Abyssinian Development Corporation (ADC)—a comprehensive, not-for-profit community corporation that has developed schools, commercial facilities, and housing. ADC has generated $700 million in investments and is considered by many to be one of the economic engines contributing to the development of Harlem.
"We were not only concerned with the revitalization of Harlem, but also with maintaining a community where working people can afford to live," explained Dr. Butts. "So we got involved in commercial development, which can be seen in the Pathmark supermarket and the Harlem Center on 125th Street. Our housing development programs include housing for homeless families, mixed income homes, as well as market-rate condominiums."
ADC's educational development puts the icing on the cake as a model of excellence. Liberation through education is evident in ADC's education pipeline, which extends from Head Start to high school. With several Head Start centers and three schools—the Thurgood Marshall lower, middle, and high schools— students have an opportunity to travel through this educational pipeline all the way to college. Dr. Butts' position as president of the College at Old Westbury is an opportunity to extend the pipeline, therefore providing for a complete educational experience. In its mission and with Dr. Butts at the helm, the College at Old Westbury is an institution that cultivates critical thinking, empathy, creativity, and intercultural understanding. In so doing, the college provides an environment that stimulates a passion for learning and a commitment to building a more just and sustainable world.
This February, Dr. Butts joined the ranks of other great Morehouse graduates including Dr. Martin Luther King Jr., when he received an honorary doctorate from his alma mater. He admits to still "being on cloud nine" from the experience. "Morehouse is more than just a place where I went to college," he opined adding, "It is a place where I got my full introduction to who I am as a man of African descent. It was at Morehouse that I became a Pan Africanist and began to understand the strength and power of our people. Getting an honorary doctorate and being among some of the great men who have graduated from Morehouse is a very high honor for me."
In a world consumed with the ravages of wars and natural disasters, Dr. Butts offers a voice of reason and encouragement to young people. "I know there are young men and women living in fear that at any time they may be swallowed up by a tsunami, destroyed by radioactivity, or killed by a mad man with a bomb. But at every opportunity I try to remind them we have lived through crises at all times and in all places," he said. "I remember my days of being in fear about the Cuban missile crisis. In my time, every day we thought that Russians were coming. But yet, we are here! The one constant that has sustained most men and women has been their trust in God. The arrows flyeth by day and terror by night, but those of us who wait on the Lord see our way through," he continued, paraphrasing the scripture.
"So I want young people to go to school; make plans for tomorrow," advice he gives with the assurance that: "I may not know about tomorrow. But I know who holds tomorrow. The problem is that too many of our young people do not have a sense of history. That's why they need to know about the struggle of African people. What could have been more fearful than living at the time of slavery?" he asks. Yet we survived. So we can't give up hope, because, Rev. Dr. Butts said quoting the Rev. Jesse Jackson, "we must always 'Keep hope alive!'"