current news + topics
Collected by Leslie Nash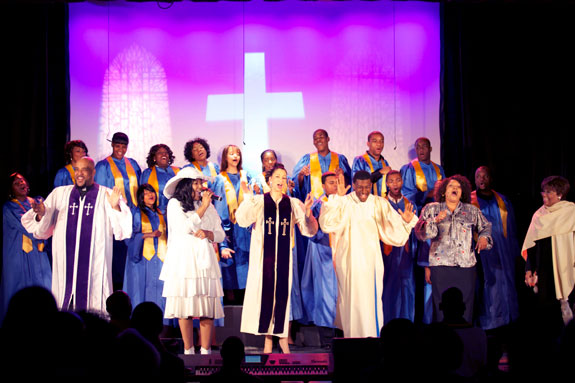 Mama, I Want To Sing! Returns to Harlem
A 40th Anniversary production of Mama, I Want To Sing! opens at El Museo's El Teatro (formerly the Heckscher Theater) at 1230 Fifth Avenue at 104th Street for a limited engagement. This is a homecoming for the musical with a record 2,800 performances there over eight years, followed by off-Broadway in East Harlem and 1,000 performances throughout the United States, Europe, the Caribbean, and Japan. Returning to Harlem in 2011 at The Dempsey Theatre, it is the longestrunning Black off-Broadway musical in the history of the American theater.
Vy Higginsen, founder, executive director, and producer of The Mama Foundation for the Arts co-wrote, produced, and directed Mama, I Want to Sing! alongside her husband, Ken Wydro. The musical is based on the life of Doris Troy, Higginsen's sister, and her dream of becoming a singer—beginning her musical journey singing in the choir at her father's church. Despite her parents' disapproval, Doris competed in and won amateur night at the Apollo Theater, jump-starting her career.
Performances begin February 23 and run through March 12. The musical opens on Sunday, February 26.
---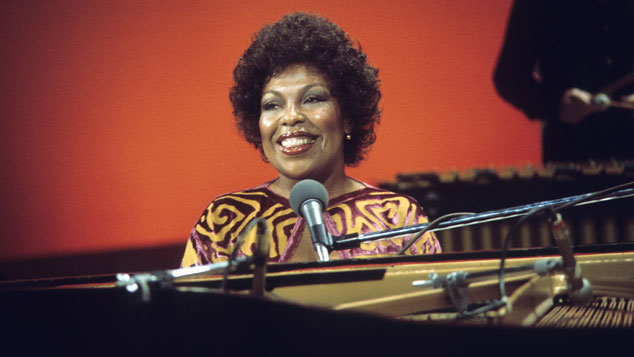 Roberta Flack's First Piano Came from A Junkyard – Five Grammys Would Follow
After thrilling audiences with her music for over five decades, Roberta Flack's inimitable voice has been silenced due to ALS (amyotrophic lateral sclerosis). Though she can no longer sing or speak because of her illness, Flack is reaching new audiences with a children's book, The Green Piano: How Little Me Found Music.
The book, co-written with Tonya Bolden and illustrated by Hayden Goodman, tells the story of how little Roberta's father rescued a piano from a junkyard and made it hers. Playing piano since the age of four at church, nine-year-old Roberta watched excitedly as they fixed her new piano, painting it a grassy shade of green.
The one-time public school teacher encourages young readers to find their own "green piano, " e.g. something they love that inspires them to use their voices to bring joy to the world, just as Flack has done in the past and continues to bring today.
---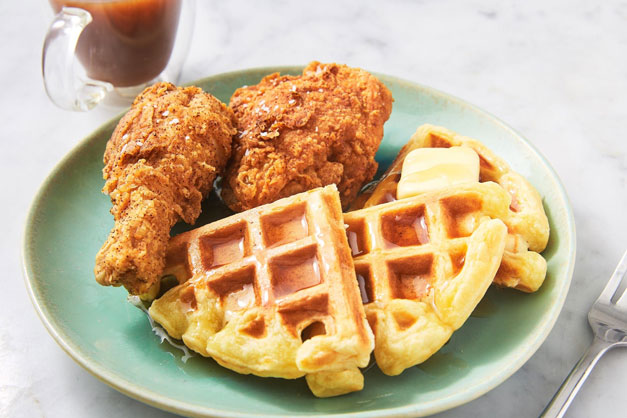 Chicken and Waffles: Invented in Harlem
Have you ever wondered how the delicious world renowned dish chicken and waffles came to be? It's not a Southern or West Coast creation, in fact you need only look to Harlem. During the 1930s, New York jazz musicians, hungry and tired after playing all night long, traveled uptown to Wells' Supper Club (aka Wells' Restaurant). In the wee hours of the morning with the restaurant's dinner service over and breakfast still a few hours away, how to feed these starving artists?
Owners Ann and Joseph Wells came up with a brilliant idea. Making use of their leftover fried chicken and adding freshly made waffles, both items already favorites with diners, the combination became something more than the sum of its parts. Before long, word got out about the satisfyingly delicious meal and anyone looking for a place to find something good to eat after midnight, headed to Wells' Supper Club, "Famous Home of Chicken and Waffles."
Among the late nighters often seen there: Sammy Davis Jr., Frank Sinatra, Miles Davis, and Hollywood and Broadway stars galore. Opened in 1938, the restaurant saw hard times in the 1970s and closed its doors in 1982. After a few tries at reopening, Wells' Supper Club closed for good in 1999 and Harlem lost one of its original gems. It is not often that a place has such an impact on the history of a neighborhood and the culinary world, but Wells' did just that.