Celebration of Life Ralph Dickerson, Jr.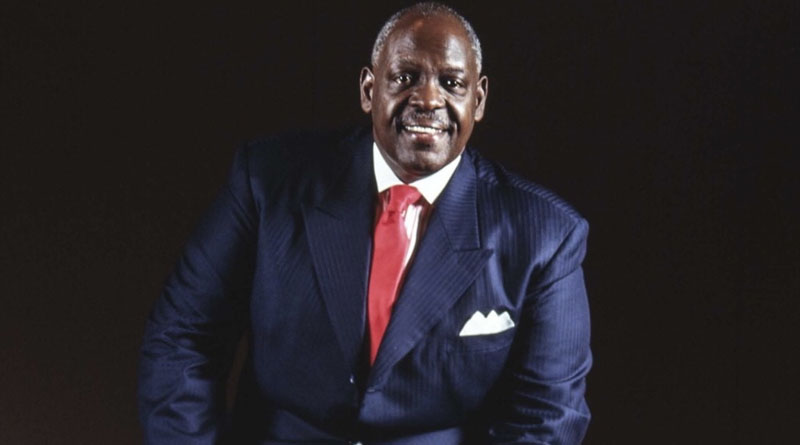 Ralph Dickerson, Jr. His Journey
Ralph's journey began in Alton, Illinois on May 25, 1947. "Ralph Junior" was the first born to Muriel L. (Cannon) and Ralph Dickerson, Sr. (both deceased). Life in the Dickerson home was filled with love, spiritual guidance, music, and a focus on education. His late mother, Muriel, was an elementary school teacher and an accomplished pianist who played for her church choir at Model Chapel AME in Alton.

When Ralph was two, his brother George arrived. Ralph was so excited to have a baby brother; he took on the responsibility to teach George to talk and to read. For the remainder of Ralph's life, he made sure he showed George love and shared his life and joys with him.

Ralph's natural leadership abilities were inherited from his grandfathers. His maternal grandfather, Jesse, was appointed the first African American plant manager in the 1930's at the local oil refinery in Alton. Ralph also loved visiting his paternal grandfather, George, who owned a pool hall. Ralph would visit Grandpa George, get his favorite orange soda, and sit and listen to his grandfather talk about politics, the economy and community news. On Sundays, Ralph would accompany his mother to church and at 14 years old, he accepted Christ as his personal Savior and was baptized at Model Chapel.

1969 proved to be a significant year for Ralph. He graduated from University of Illinois with an industrial engineering degree, and married Gloria Deanna (Jones). From this union, came two children, Marla Rene (deceased) and Ralph III. Ralph loved being a father and affectionately called them "Mars" and "D." Being a father required a lot of work, but he would remind family and friends how much he loved every minute of it. It gave him great pride and much joy to watch them grow into intelligent and kind adults.
After working for several years as an industrial engineer for Olin Corporation and McDonnell Douglas, Ralph began a new career in the nonprofit sector with the United Way of Greater St. Louis. For the next 33 years of his career, Ralph held executive positions in the United Ways of Madison, WI, Cleveland, OH and in 1984 he became the President of the United Way of Pittsburgh. In 1988, Ralph was appointed President & CEO of the United Way of New York City, a position he held until his retirement in 2004. Under Ralph's leadership, the United Way of New York City grew to be one of the largest funders of health and human services in the city and the largest and most successful in the United Way system. That work was a heartfelt passion for Ralph. He was committed to changing the lives of the underserved and raised over $12.0 billion dollars over his career to be used improving the lives of the poor and disenfranchised.

Ralph was proud of the United Way's many initiatives that provided vital support to local communities, including the September 11th Fund. On the afternoon of September 11, 2001, Ralph met with Lorie Slutsky, who at the time was the President of New York Community Trust, to discuss how they could help in the aftermath of the terrorist attacks. They created the now famous September 11th Fund as a way for individuals, businesses, and foundations to help the victims, families, and communities affected by the attacks.

In recognition for his outstanding leadership and contributions to the nonprofit sector, Ralph received many awards including, the New York Urban Coalition's Gorgeous Mosaic Award for his contributions to racial and ethnic harmony. He was recognized by both the Human Services Council and the Lawyers Alliance in New York City for outstanding leadership. The Pius XII Foundation awarded him its prestigious Medal of Life and the New York Urban League named him a recipient of the Frederick Douglas Award, its highest honor, for outstanding contributions to the cause of equal opportunity.
In addition to his work in philanthropy, Ralph served on numerous corporate and nonprofit boards including the board of Subzero, and as Chairman of the Board of the Faith Center for Community Development, a member of the Board of Visitors of the New York City Police Department, and the Visitors' Committee of the School of Management and Urban Affairs of the New School for Social Research, among others.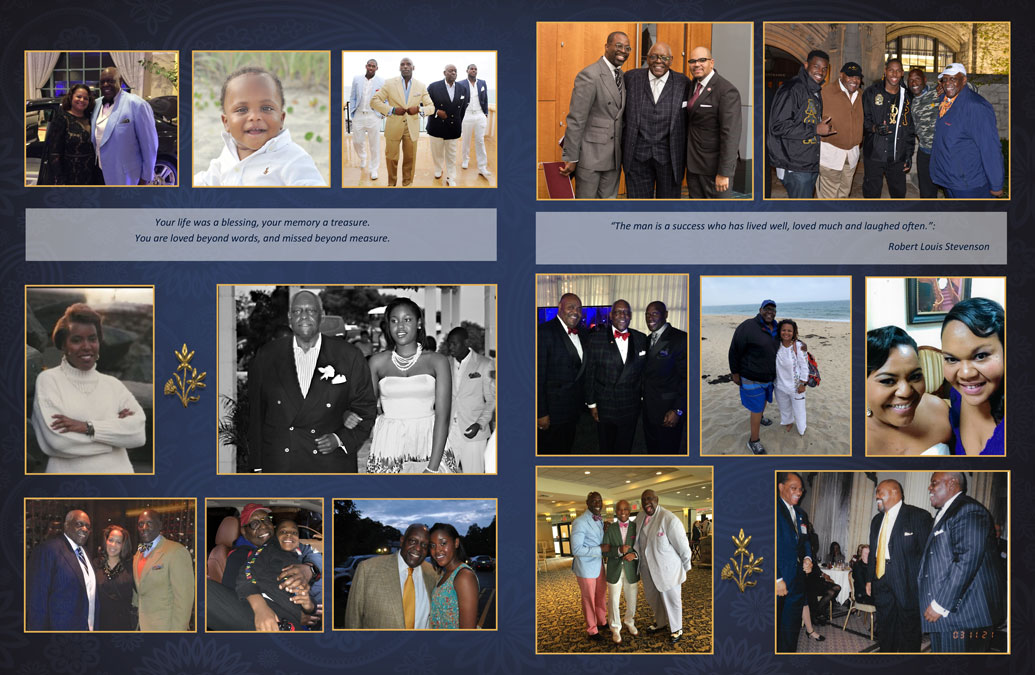 I think about you all the time And see your face so clear It's as if no time has passed Since you were standing here Your laughter echoes in my mind Your smile still lights my way I feel you watching over me Each night and every day Still, I miss the talks we had (Though I still talk to you) I wish that I could hear your voice And hug you closely too The years we spent together Were so precious and too few My heart now aches with longing For more time to spend with you One day I'll get to hold you close As we join hands above We'll walk together in the light Of Heaven's perfect love So while you wait in Heaven And you're watching over me Know you live within my heart And will eternally.
Out of the Ashes/FB


After retiring from the United Way, Ralph reinvented his life. He founded Highview Partners, a successful strategic advisory and private equity firm. He led all phases of Highview's development from raising capital to managing portfolio companies. His real passion, however, remained designing and leading major capital and endowment campaigns for the philanthropic community. While leading Highview, Ralph continued to raise capital for colleges and universities, real estate development firms, small businesses, and financial services companies.

By no means was Ralph all work and no play. At the funeral of a friend, he looked up and saw a captivating young woman walk in the door. He turned on the charm, and he and his life-long love, Lisa Crutchfield, became friends. For the last two decades, Ralph and Lisa's friendship grew, and they became life partners. He often said that he prayed for a partner like her, and she willingly turned over her heart to him. Their love had no beginning and no end.
Ralph experienced joy spending time with his friends and brothers of Alpha Phi Alpha Fraternity, Inc., Sigma Pi Phi Fraternity, Inc., The National Association of Guardsmen, The Reveille Club and a number of other civic and social organizations. Each Sunday, his spirit was always filled when listening to the late Rev. Dr. Calvin O. Butts preach at his home church, Abyssinian Baptist Church, and more recently Ralph was extremely proud to listen to his godson, Rev. Dr. S. Raschaad Hoggard preach from the same pulpit at Abyssinian.

Ralph was preceded in death by his lovely daughter, Marla Rene, who he loved and missed deeply. His memory will be cherished by his loving life partner Lisa, his son Ralph III (Daphne), four grandchildren Cameron ("Cam-man"), Garrett ("G Money"), Lauren ("LoLo") and Bryce ("B"); his brother George, and his nieces, nephews, cousins, and a host of countless friends.