Allergies: What, Why, and How to Manage them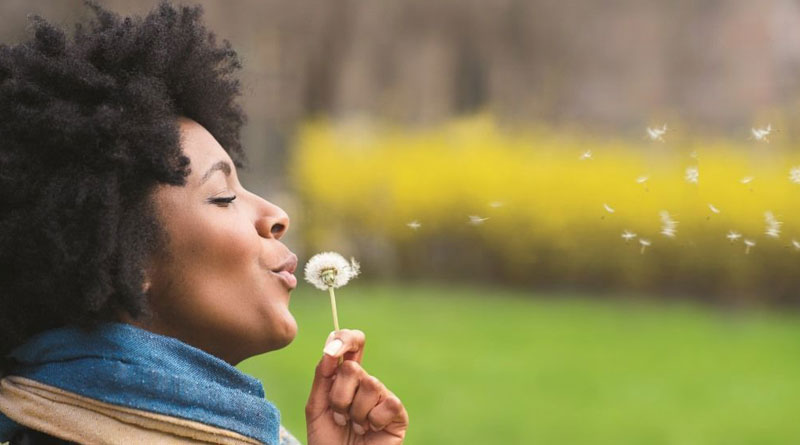 By Jean Nash Wells
If you or a member of your family suffer every spring, read on. Pollen allergies are a common, allergic reaction that affect millions of people worldwide. Pollen is a fine powder produced by plants during the reproductive process. When inhaled, it can trigger an immune response in some people, leading to symptoms such as sneezing, itching, nasal congestion, and watery eyes, making life miserable.
Causes of Pollen Allergies:
Pollen allergies are caused by an overreaction of the immune system to pollen. The immune system mistakes pollen for a harmful substance and releases chemicals such as histamine to fight it off. Histamine causes inflammation in the nasal passages, eyes, and throat, leading to the symptoms of pollen allergies.
The timing and severity of pollen allergies depend on the type of pollen and the season. For example, tree pollen allergies are more common in the spring, while grass pollen allergies are more common in the summer.
Managing Pollen Allergies:
Monitor Pollen Counts: Check the pollen count in your area to plan your outdoor activities. Pollen counts are usually higher in the morning and on windy days. You can use a pollen tracker app or website to check the pollen count in your area.
Wear Protective Gear: If you need to go outside on high pollen days, wear a face mask or pollen filter mask to reduce pollen exposure. You can also wear sunglasses to protect your eyes from pollen.
Keep Windows Closed: Keep windows and doors closed to prevent pollen from entering your home. Use an air conditioner with a HEPA filter to clean the indoor air.
Take Medication: Over-the-counter antihistamines, decongestants, and nasal sprays can help relieve the symptoms of pollen allergies. It is important to follow the recommended dosage and consult a doctor if you have any underlying health conditions.
Immunotherapy: Immunotherapy, also known as allergy shots, can help reduce the severity of pollen allergies over time. It involves receiving regular injections of small amounts of allergens to desensitize the immune system.
Cleanliness: Clean your home regularly to remove pollen and other allergens. Dust with a damp cloth and use a vacuum with a HEPA filter to trap allergens.
While there is no cure for pollen allergies, we hope this information will help you reduce exposure to pollen and manage your symptoms so you can enjoy the wonders of mother nature. Remember, everyone's allergies are different, so it's important to talk to your doctor about the best ways to manage your specific symptoms.