Education: Building an Equitable City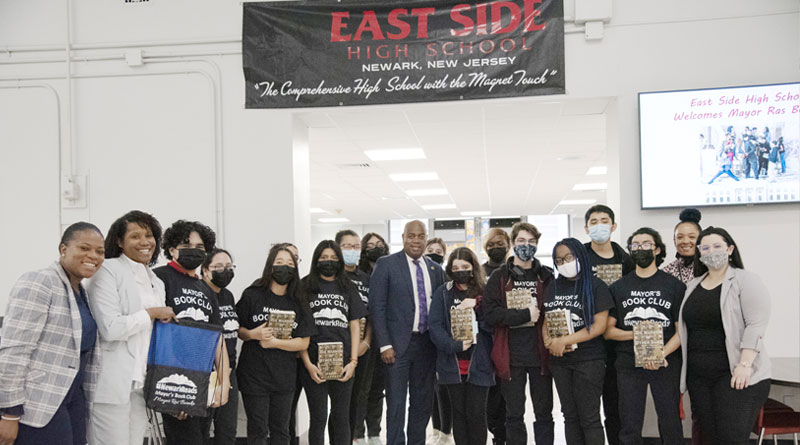 By Newark Mayor Ras J. Baraka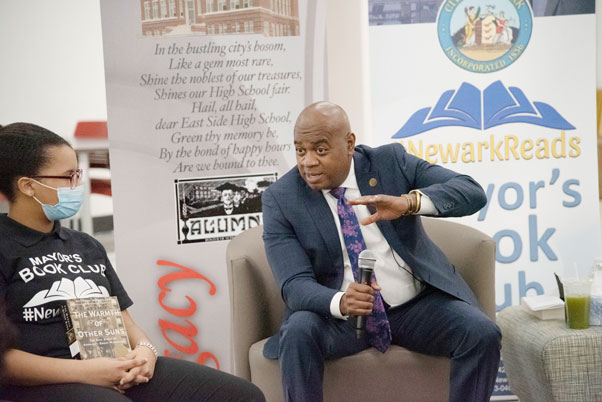 In building an equitable city, there is no single greater foundation than quality education. Every other building block—public safety, home ownership, equitable job opportunities, and wealth growth building – all begin with a successful and fruitful education for our children.
Last October, we held a two-day Education Summit to address inequities in Newark and other urban learning environments. At the summit, educators, school administrators, stakeholders, and students discussed priorities and developed recommendations to enhance the educational experience for our students. As we know, schools are a microcosm of broader societal issues. The problems we encounter in our culture, both in cities and suburbs, of substance and alcohol abuse, violence, and family struggles, often impede our students' ability to fully enjoy the academic opportunities we put in front of them.
Equally true is that education can go a long way to end the generational cycles that feed those problems. Therefore, it is imperative that we begin to reform our educational system in a meaningful way. Educational reform, from inside the classroom and out in the community, requires both urgent action and long-term vision.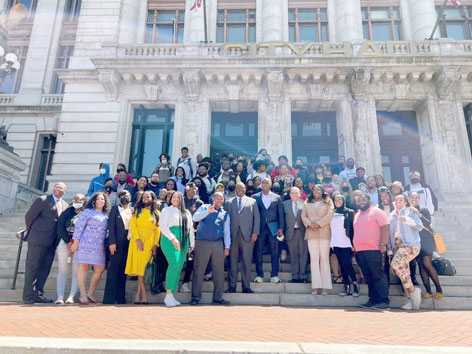 Newark's Office of Comprehensive Community Education, led by Dr. Sharnee Brown, has created three priorities to guide toward an educational system that overcomes the societal barriers to learning, while also planting seeds for the long-term betterment of society.
The first priority area is to promote equity and social justice, by partnering with our stakeholders to offer resources and training to our educators to recognize and balance disproportionality, to work toward equitable education across our schools.
The second priority area is to bolster literacy and build social capital to bolster a Newark pipeline to the college and career workforce, with a special eye on 21st century careers.
The third priority area will be to promote advocacy and cultivate a policy lab, so we can develop solutions to education equity and efficiency on state and local levels.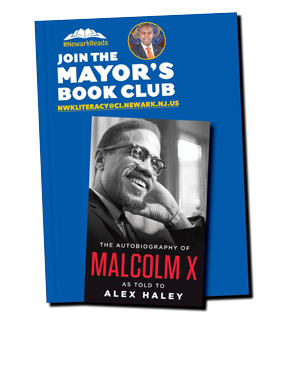 Our Mayor's Book Club introduces students to great literature to which they can relate. This allows for the students to see themselves in the material. The Mayor's Book Club, allows students to develop their own voice and sense of self through the books they read.
The Guaranteed Education Pilot Program out of our Office of Violence Prevention and Trauma Recovery has paid tuition for 40 at-risk students to attend St. Elizabeth's College debt-free. Students in the pilot program study in four areas beneficial to our society; nursing, education, psychology, and social work. A guaranteed education program of this nature is a powerful force for students to further their education without the fear of accumulating debt with the hope that they will bring back their talents and what they have learned to their community.
Finally, the Newark Water & Sewer Utility Leadership Academy, brings our students from the City to the Pequannock Treatment Plant and its surrounding 35,000 acre watershed so they can see firsthand that jobs in water treatment, chemistry, civic engineering, and environmental studies are within their reach. This is the point of education—to give students the ability to dream big and aspire to better themselves and their communities. Students deserve every opportunity to soar and it is our responsibility to ensure that they are afforded the opportunities to do so. This is our dream, and our goal.