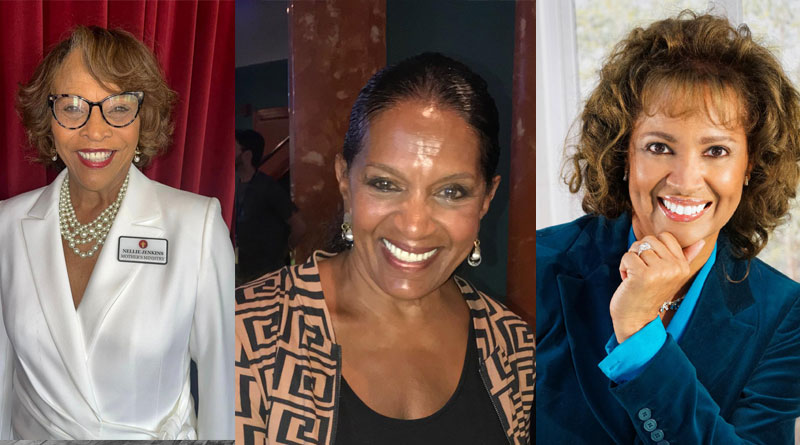 My mother is my root and foundation. She planted the seed that has blossomed to be me. That seed has been watered by many women, too many to list. 
This week we have devoted space to celebrate some of the women that have supported, loved, and watered, The Whole Woman, and many other majestic women.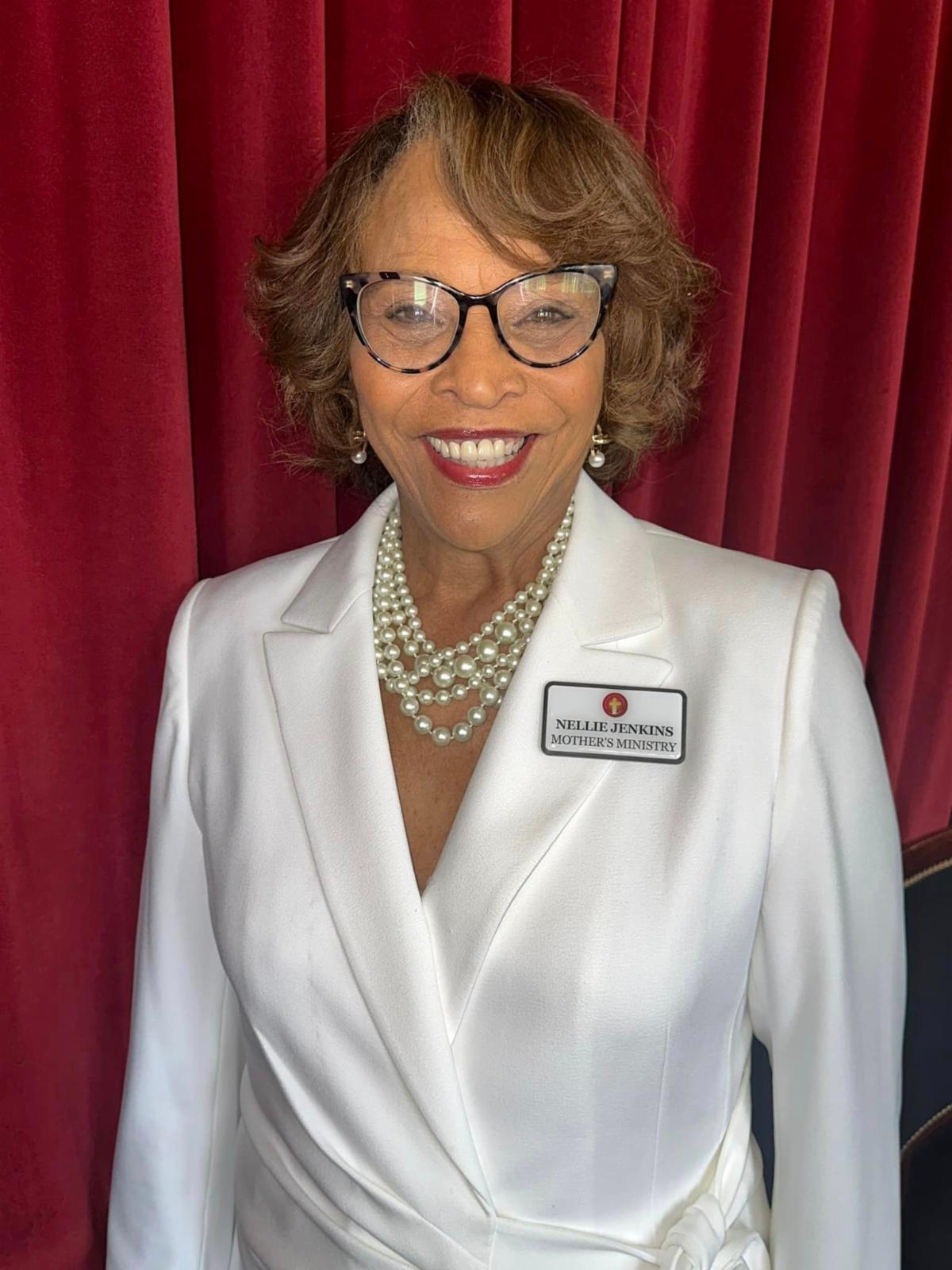 Nellie Jenkins, Retired Educator of over 43 years, is a Southern Belle, eighth of nine daughters, who migrated to the North for opportunities.
Having met her sweetheart Augustus Jenkins while attending Caflin University, South Carolina, she decided she wanted to move North in pursuit of employment and her Veteran sweetheart, a native New Yorker.
Within a year of moving to New York, Nellie was offered an opportunity to teach in Paterson New Jersey.
After marrying her sweetheart in 1970, they resided in the Bronx, New York, and later moved to the suburbs of New Jersey after the birth of their first daughter, Natalie Louise, seven years later, Nellie and Gus rounded out their family with the birth of Ashley Victoria.
Nellie was devoted to her family, the students she taught and her community. She quickly became Mother to her students, the friends of her daughters and the young men and women she mentored in the community.
Her devotion continues as she nurtures her grandchildren by being present in their lives. The relationship she has with each of her four grands is unique to each child. She affectionately calls them "My Joy".
Today, Nellie can be found actively engaged and eagerly serving Alpha Kappa Alpha Sorority, Incorporated, where she is a lifetime member, the Bergen County, New Jersey Chapter of Links Incorporated, where she has served for 30 years and Community Baptist Church of Englewood, NJ where she was recently consecrated, as a Mother of the Church. This appointment is most apropos, as Nellie is regarded as Mother, Auntie, confidant, and friend to those who share time and space with her.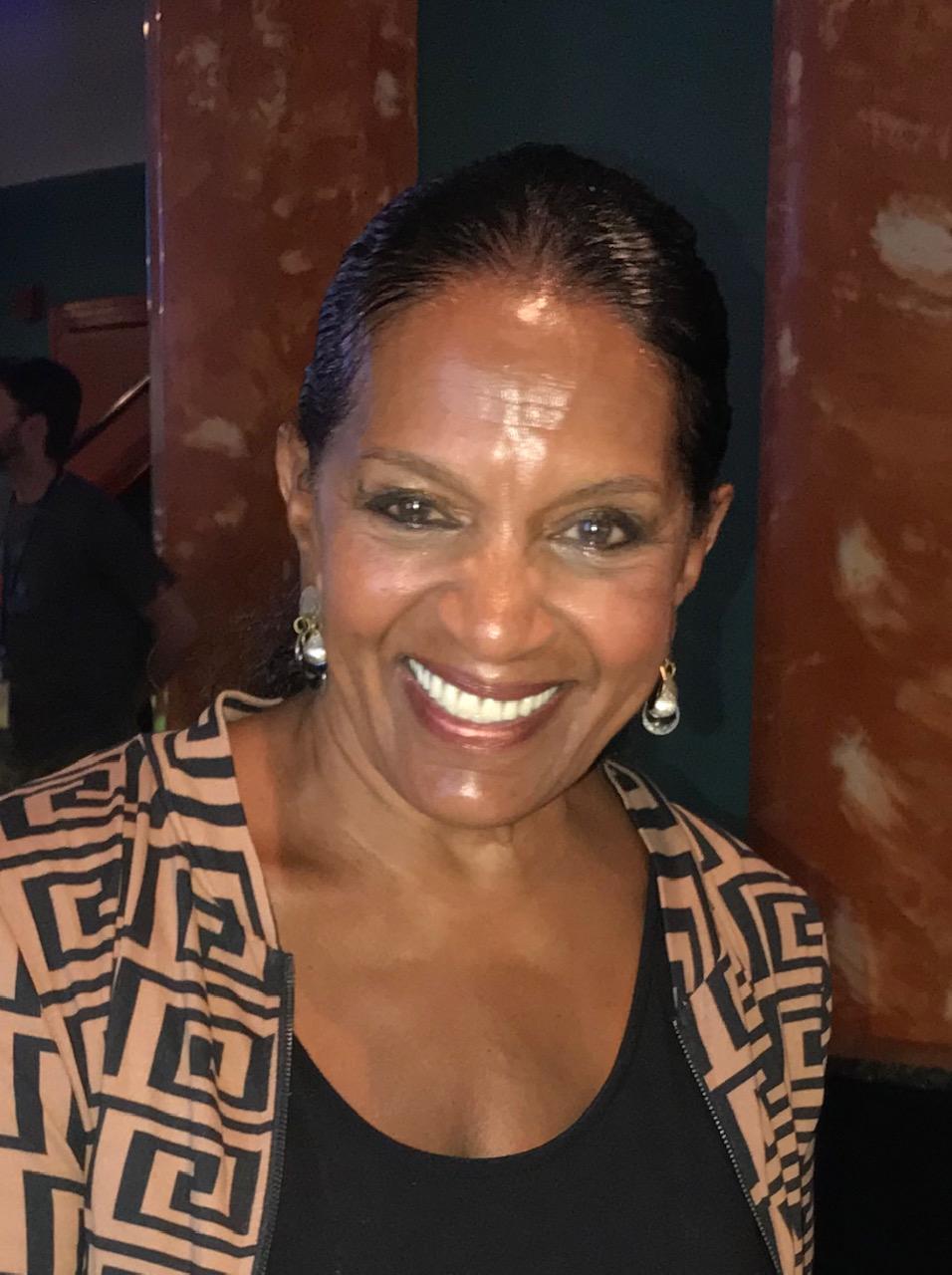 During the 1960's, it was rare for a Black female to excel in the field of technology and climb the corporate ladder but that's exactly what Sandra M. Tate did. Throughout her twenty year tenure at Chemical Bank, she advanced from the design, development and programming of banking computer systems to Assistant Vice President/Technical Officer. Yes, she too was a Hidden Figure and an inspiration to all.
After retiring from Chemical Bank, Sandy enjoyed working in a more social environment as assistant general manager of midtown Manhattan's popular Savage Discotheque and banquet manager of The New Yorker Club, which she and her husband Bob – college sweethearts at Howard University – were investment partners. Sandy was later the director of marketing at Amalgalmated Publishers, Inc. (API) where she was responsible for graphics and distribution for their yearly newspaper supplements on Beauty, Travel, Music and Finance, that were inserted in over two hundred Black newspapers nationwide.
Sandy and her husband Bob recently celebrated their 62nd anniversary. They are the proud parents of two adult daughters, Jeanine and Dedra, and grandparents to Robbie Tate-Brickle and Jian Rice. Sandy enjoys her golden years spending time with her family and jet-setting around the world with her girls – aka – The Traveling Divas. She enjoys living life to the fullest and her motto is "live in the moment."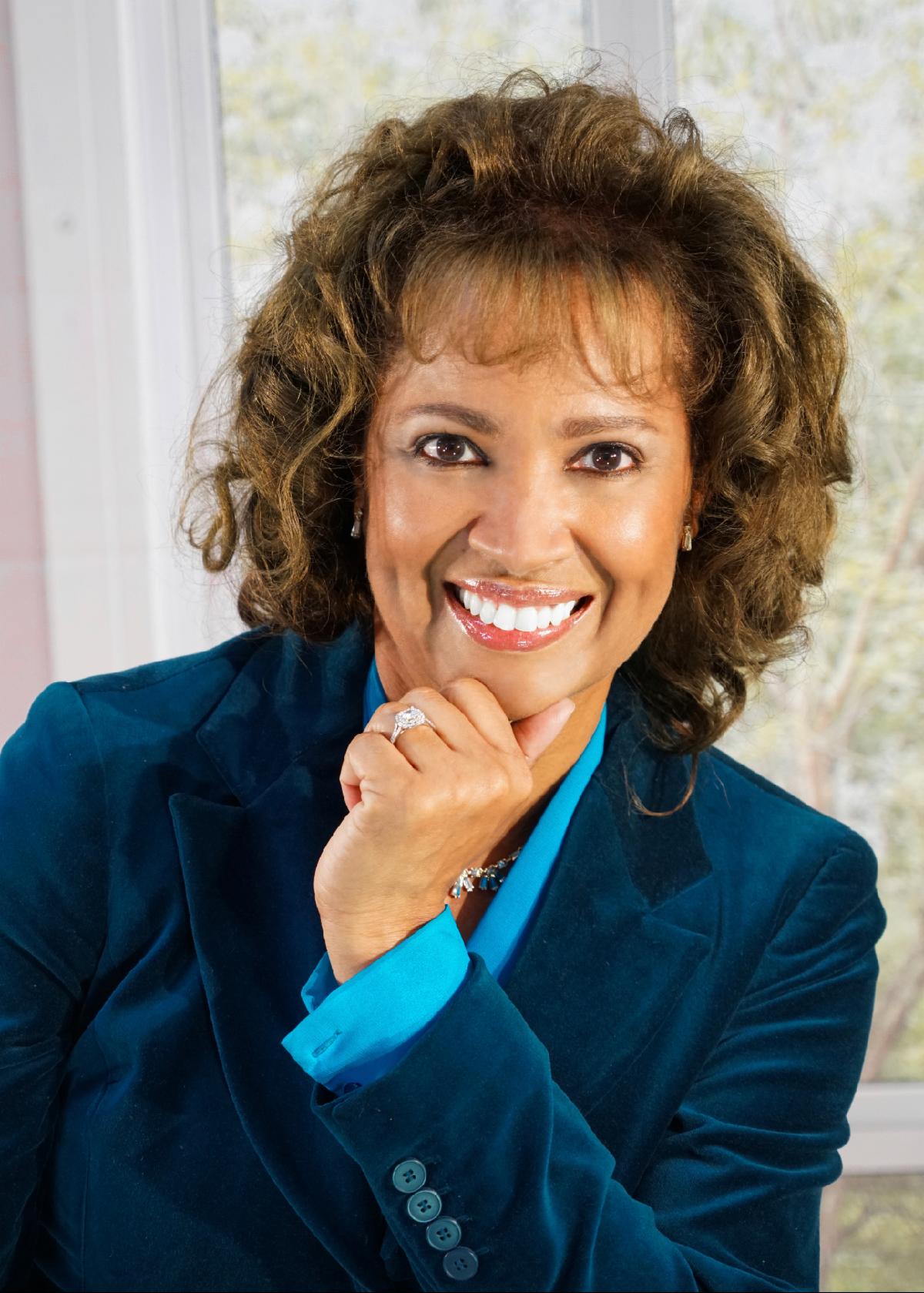 Mayra Suero-Wade, DDS, MPH, MBA, is a public health servant, dentist, educator, social entrepreneur, and mentor to many. A graduate of New York University (undergraduate) and Columbia University College of Dental Medicine, Dr. Suero-Wade is a past Associate Professor of Dentistry at her alma mater. Her love for continuing education stems from her upbringing with her grandmother, who always reminded her to learn as much as possible because knowledge is a power that no one can take away from you. She has instilled the same love for education in her children: Mark Jr., Christopher and Amber, which are the most important people in her life.
Dr. Suero-Wade had her private dental practice in New York City for over 15 years. She is currently Dental Director for New Jersey Dental Centers. She has developed a passion for helping her fellow man. Her nonprofit work as Executive Director of Arise and Walk Ministries Foundation, Inc., a nonprofit 501c3 medical missions organization, alongside her husband, Rev. Dr. Mark Wade, has taken her around the globe as a medical missionary. She received an Honorary Doctorate of Humanitarian Letter from Felician College and a Primus Alumni from Columbia University College of Dental Medicine, among many awards. She also serves as a board member of Inspired Purpose Missions Organization and Pillar College.
Dr. Suero-Wade states, "The most important thing in the world is family and love."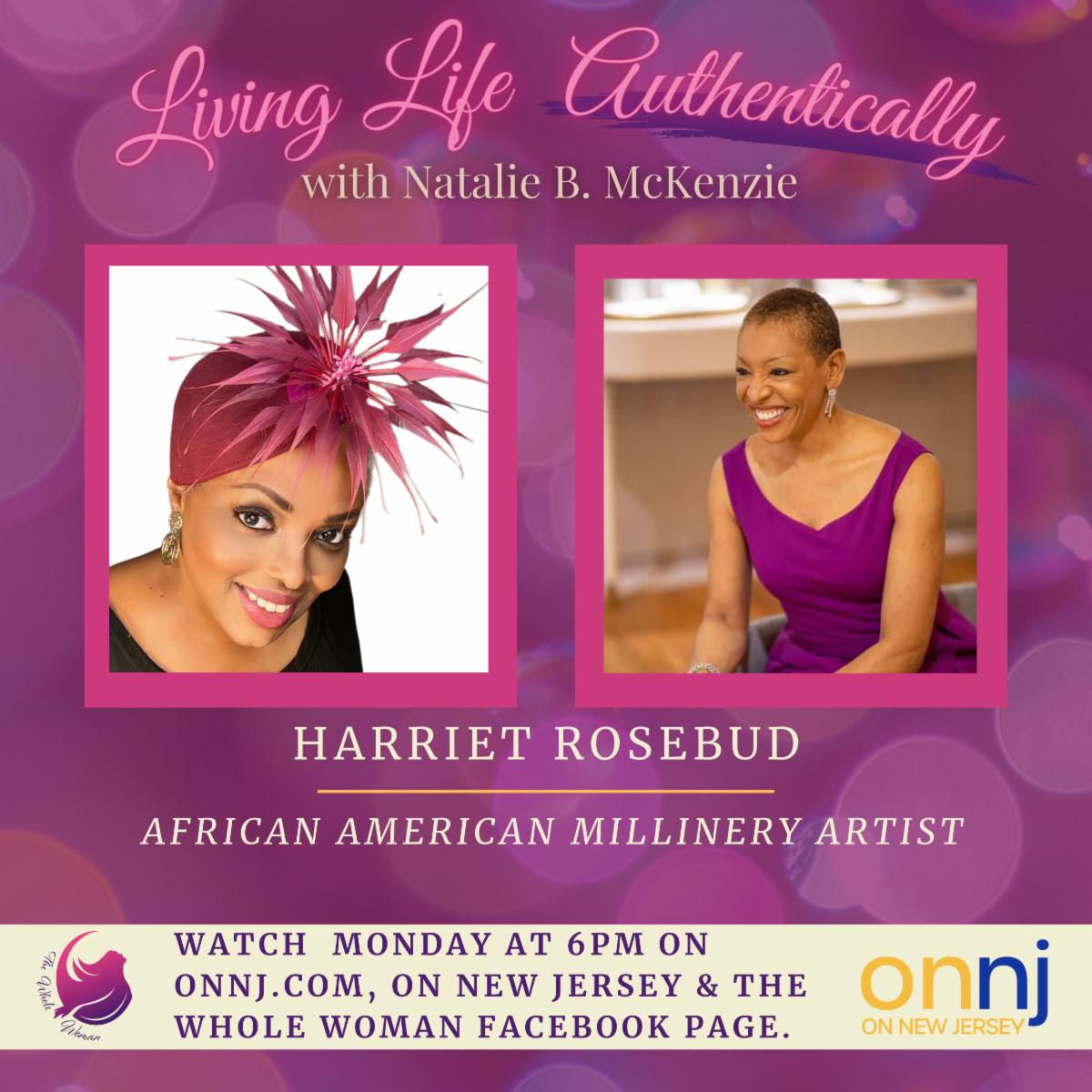 Natalie is joined by Harriet Rosebud, African American Millinery Artist.
Harriet Rosebud is the first African American licensed Millinery artist in the United States, continues the artistry and tradition of the African American influenced Royal Crowns for both Queens and Kings of royal fashion iconography and appreciation.
Ms. Rosebud, like the great Mildred Blount, another African American millinery trailblazer (Harlem Renaissance, Hollywood, and 1939 World Fair), continues to maintain her pulse on fashion by staying current with music, history, fashionable periods of fashion, and ever evolving and changing global impact for African American Culture.
OnNJ is a streaming network featuring NJ-based news and lifestyle shows. Same great show, same time, now with even more ways to watch! You can watch anytime on OnNJ.com and On New Jersey & The Whole Woman Facebook pages.