June was National Men's Health Month and The City of East Orange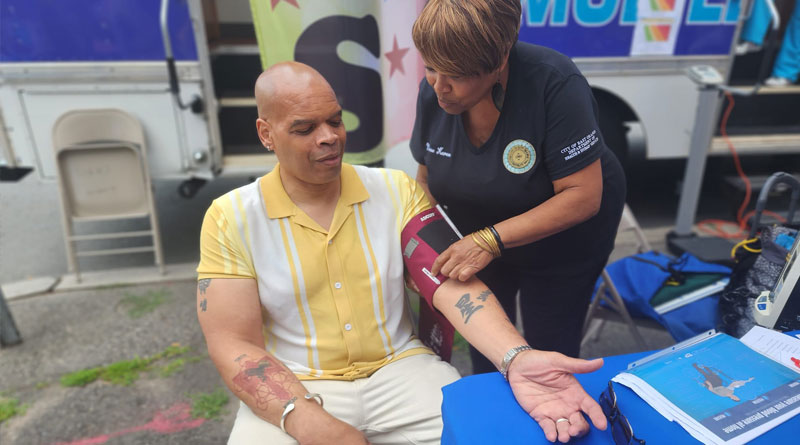 June was National Men's Health Month and The City of East Orange, in partnership with Scovil's Barber Shop, CareWell Health Medical Center, Essex County Health Department, RWJBarnabas Health, North Jersey Foot and Ankle Center, and Triple Double Juice, hosted a Men's Health Fair on Saturday, June 17, 2023 at 460 Central Avenue in East Orange.
The health fair, which was held outdoors in front of Scovil's Barber Shop, attracted a steady stream of men of all ages who were encouraged to take care of their bodies by eating right, exercising, and working to prevent disease.
Among the services offered were free screenings and assessments for:
Blood Pressure
Cholesterol
Body Fat
Lung Capacity and Lung Cancer Risk
HIV/AIDS
Depression/Anxiety
The county and city mobile health clinics were on site to administer COVID vaccinations and distribute free at-home COVID testing kits, while free healthy juices sponsored by Triple Double Juice were given out next door.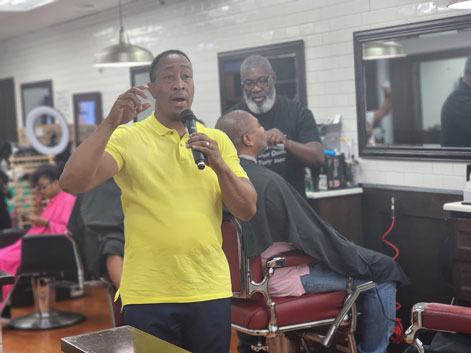 "It is so important for men to take care of themselves and early detection and prevention are key to helping men to enjoy longer, healthier lives," said Mayor Green. "Our location choice was very intentional as neighborhood barber shops are often safe spaces for men to talk, share common experiences and express concerns. Bringing information directly to our men is one of the greatest ways we can spread awareness and hopefully save lives."
It is crucial that men and boys be aware of health risks according to age, ethnicity, and lifestyle. According to the Centers for Disease Control, 13.2% of Black men aged 18 and over are in fair or poor health, and Black men suffer from poor health and a higher incidence of death than any other racial group.
"The connection between mind, body and spirit is a proven one and I encourage the men in our communities to be proactive in striving for physical and emotional wellness. Making lifestyle changes is truly an investment in your future," said Mayor Green.