Calvin Ledford, Jr. Named President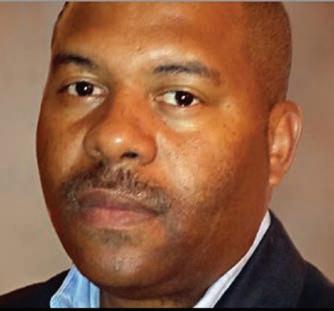 Calvin R. Ledford, Jr. has been named president of the PSEG Foundation and director of Corporate Social Responsibility (CSR). In his new role, Ledford will have oversight of the philanthropic areas of corporate citizenship: volunteerism, corporate giving, and the foundation's programs operations. He was formerly director of External Affairs
Ledford will help guide the PSEG Foundation, the philanthropic arm of PSEG, prioritizing investments in the environment, safety, emergency preparedness and disaster relief, STEM education and workforce development, diversity & inclusion, and the communities served by PSEG.
Throughout the coronavirus pandemic, PSEG and the PSEG Foundation have supported the efforts of the healthcare community and organizations that support
Susan Somersille Johnson is chief marketing officer for Prudential Financial, Inc. In this role, she is responsible for leading the company's global marketing and brand strategy to help drive profitable growth for Prudential. Johnson will leverage her background in technology to spearhead new marketing innovation and bridge traditional marketing with emerging digital tools and analytics.
Previously, Johnson was corporate executive vice president and chief marketing officer of Truist Financial, the bank holding company formed in 2019 following vulnerable groups, donating thousands of masks and gloves early in the pandemic, supporting local food banks and community organizations, and committing $2.5 million to support medical, social, and economic needs of New Jersey communities, including a $1 million grant to NJ Pandemic Relief Fund.
In June, PSEG and the PSEG Foundation announced the launch of the new Powering Equity and Social Justice initiative, which includes a $1 million commitment to support organizations that address racial injustice, inequality, and human rights in communities of color.
"By providing support for organizations that seek to foster justice and social equity, and those that enhance health and educational outcomes, we hope to lead change and make a purposeful difference in the communities we serve," the merger of SunTrust Bank and BB&T. While at Truist, Johnson led the postmerger enterprise rebranding for the new organization, which had over $504 billion in assets. She also championed the launch of onUp, a cultural movement empowering financial confidence for over 6.1 million participants across America.
Johnson began her career as an engineer at Apple before taking on a series of high-profile global marketing leadership roles at organizations including NCR Corporation and Nokia. While at Nokia, she developed and deployed targeted initiatives that drove customer demand, setting record levels of performance for Nokia channel partners around the world. She served as vice president of Global Marketing at NCR Corporation, overseeing the company's worldwide marketing, comLedford said. "We're proud of our long history as corporate citizens of New Jersey and the City of Newark, where PSEG has kept its headquarters since the company was founded in 1903."
Ledford serves as the Chairman of the Newark Regional Business Partnership and Board member of the Foundation of University Hospital, Education Foundation of the League of Municipalities, and Leadership Newark. He is a graduate of Leadership Newark and Lead New Jersey.
Prudential Financial, Inc.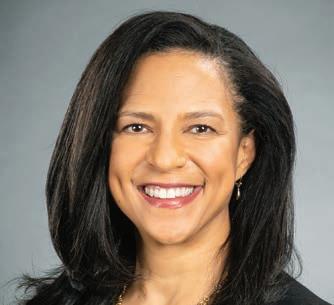 Lead New Jersey. munications, and business intelligence programs to drive increased awareness and consideration of NCR products and services across 180 countries.
Johnson serves on the board of directors of Constellation Brands. Passionate about philanthropy and volunteerism, she also is a board member of United Way U.S.A., HOPE Global Forums, and CHRIS 180. She was named "Marketer of the Year" by Target Marketing (2018), among the "50 Most Powerful Women in Corporate America" by Black Enterprise (2016 and 2017), and "Top Influential Women in Corporate America" by Savoy Magazine (2016).
She holds a bachelor's degree in engineering sciences from Harvard University and an MBA in finance from The Wharton School.