Newark: Gospel Music Capital of the State of New Jersey
By Pastor Michael Carr
Without a vision the people will perish. Without hope, there can be no faith. To that end and from the days of old, gospel music has been the source of our strength and inspiration. Throughout history, during the most tumultuous of times, hymns like "Amazing Grace," "Precious Lord," "How Great Thou Art," "Wade in the Water," "Steal Away," and others have ordered our steps and proclaimed our courage, perseverance, and fortitude.
Gospel music serves as a window, not only into our souls, but into the future of what is yet to come. God, in his infinite wisdom, sought to inspire and place the vision in the heart of Newark's very own living Legend, Dr. Albert J. Lewis Jr., to carry the torch of the "Father of Gospel Music," the late Dr. Thomas A. Dors-ey, musician and composer. Through Lewis' efforts, June is now Gospel Music Month and recognized throughout the state of New Jersey, paying homage to the greatest gospel singers, composers and musicians.
The genesis of Newark as the Gospel Music Capital began in 1982 during the reign of one Newark's greatest mayors, the Honorable Kenneth A. Gibson. Gospel music was cele-brated from June 14 thru June 21. In 1983, a resolution in the state government proposed to make the celebration statewide for the entire month of June. Governor Thomas Kean began the process and under the new leadership of Governor Jim McGreevey, Gospel Music Month became an official celebration statewide in New Jersey. Guided by Dr. Albert J. Lewis Jr., gospel music continues to thrive and Newark remains the Gospel Music Capital of the State of New Jersey!
Music is a universal language. Gospel music stirs, invigorates, lifts, inspires, and connects with the inner spirits of humanity. Every genre of American music so appreciated and loved throughout the world has its roots in gospel music.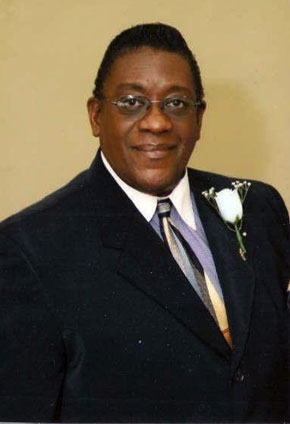 Those who know Dr. Lewis know he leads every conversation with his favorite word, "victory," reminding us that victory is ours. Befitting the founding father of Gospel Music Month, it is also fitting that we sing, "In The Name of Jesus We Have the Victory!"
On any given day, at any given time, you will hear the sounds of gospel music throughout the city. From Mahalia Jackson, Inez Andrews, Rev. James Cleveland, Pastor Darryl Coley, Edwin Hawkins, Rev. Dr. Shirley Caesar, Bishop Hezekiah Walker, and so many more— we say, "Thank you" to Dr. Albert Lewis Jr. for his vision and selfless service in keeping us singing gospel music.
Dr. Lewis says, "Our purpose is to preserve the tradition of gospel music, teaching and instructing generations now and to come." Let us celebrate Gospel Music Month in the Gospel Music Capital of the State of New Jersey, Newark, and beyond.