Building on History, Gospel, Jazz, and the Legacy of Soulful House Music
Lincoln Park has played an important role in Newark's African-American history. Jazz singer Sarah Vaughn grew up blocks away from the park on Brunswick Street. Her family was active in old Mount Zion Baptist Church at 186 Thomas Street (which split in 1945 and a portion of the congregation founded the Park Presbyterian Church at 208 Broadway). The Black Church has always been a pillar in the Newark Black music experience, with a vibrant history in gospel music.
Gospel singer, songwriter, and Grammy Award-winning producer Rev. Milton Biggham, the former senior pastor of Newark's Mt. Vernon Missionary Baptist Church, explained, "Everybody you can possibly think of that's over 30 or 40 has come out of the church. The church has produced gospel and gospel has produced almost everything else—particularly Black artists—and they have influenced just about everything that's being done today."
One aspect of Lincoln Park's hidden past is "the red light district," a series of bars and jazz lounges that stretched down to Branford Place. Only blocks away from the old South Park Presbyterian Church, the juxtaposition of gospel and the red-light district's jazz scene was as controversial and contradictory as a Billie Holiday "Ain't Nobody's Business" lyric. "It's the evolution of music," said Rev. Kevin E. Taylor, co-pastor of Unity Fellowship Church NewArk for almost three years and senior pastor at Unity Fellowship Church New Brunswick for 12 years. "Jazz is directly inspired by gospel the way hip hop and R&B are inspired by jazz. You can hear the influence. You can hear it in the bridges of the music. When Black artists were done performing in Newark at 1:00 a.m. there were only one or two places where they could all hang out."
Today, the City of Newark's Office of Clergy Affairs, led by Director of Churchwide Affairs at Good Neighbor Baptist Church Rev. Louise Scott-Rountree, not only embraces its gospel roots, but uses faith to "reclaim, restore, and revive" its communities citywide. Of the evolution of gospel music Rev. Rountree said, "Organs have not always been in the church. Pianos haven't always been in the church. At some point there were no drums. When the Pentecostal movement came along it was like 'Oh, my!'" She added, "Then you had Sister Rosetta Tharpe come along and It was just a different form of gospel. She made it feel like you brought the club to the church!" Rountree continued, "And here comes Kirk Franklin and turns the world upside down. Let's go back before then to the Clark Sisters. Romans 12:2 says 'Be not conformed…' I know we're not supposed to conform, but how do you get the world to transform?"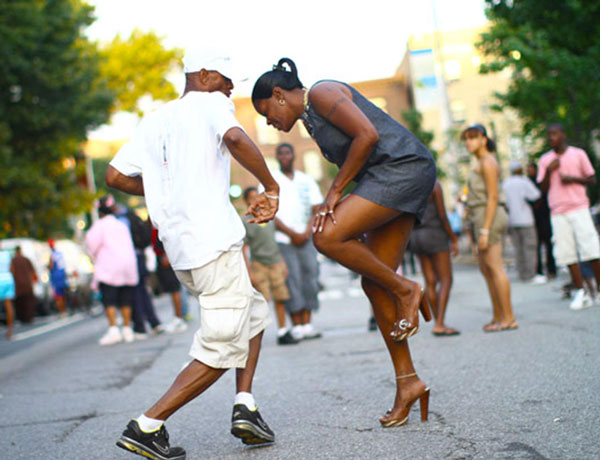 Other churches in Lincoln Park include 1,300 plus member St. James A.M.E Church (with campuses in Newark and South Orange); Churches in Cooperation, Inc.; and New Ark Cathedral Lincoln Park. Along Broad Street in downtown Newark, you'll find New Point Baptist Church; Grace Episcopal Church; and Old First Presbyterian Church, which was a stop on the Underground Railroad and has tunnels that exist even today.
The spirit, activism, and soul of gospel have always existed in Newark. Nearly 20 years after the 1967 riots, Lincoln Park Coast Cultural non-profit was formed to plan, design, and develop a vibrant and comprehensive cultural arts district in the Lincoln Park neighborhood of downtown Newark. Their arts and culture programming represent Newark's robust musical history while pushing toward an innovative and progressive future. Its popular, week-long Lincoln Park Music Festival (boasting 50,000 attendees over a weekend) continues Newark's tradition of gospel music in an outdoor, "revival" style experience. The highly-attended House Music Day, which garners over 20,000 fans alone, picks up where another Newark cultural institution, Club Zanzibar, left off when it closed in 2007. "Newark's history is gospel, jazz, disco, house [music], hip hop!" explained Rev. Kevin E. Taylor. "I'm blessed to now be in Newark and know what house music means to this world."
According to Lincoln Park Coast Cultural District Executive Director Anthony Smith, the organization has set their sights on legacy building. "Art and culture are in the center of our process of healing our community. Lincoln Park Coast Cultural District is a hybrid of social justice, arts, sustainability, and building wealth amongst our community. We're more than a festival. We build houses. We do job training, community farming, and community engagement." In the Lincoln Park neighborhood, Lincoln Park Coast Cultural District is the legacy keeper of the gospel, jazz, and now house music history and culture in this downtown community, building a foundation for what will become a "music village" with future expansion plans on the horizon.