Black Theater Companies Pivot, Present | In-person Theatre is Back
By James Frazier
Newark News & Story Collaborative
Frustrated with the lack of diversity in American theater, Ricardo Mohamed Khan and L. Kenneth Richardson conceptualized the Crossroads Theatre Company. Since its founding in 1978, Crossroads has produced over 100 works, many of them premiere productions by African and African American artists, including The Colored Museum and Spunk by George C. Wolfe, Jitney by August Wilson, Sheila's Day by South African writer Duma, Ndlovu and many more. Crossroads received the 1999 Tony Award for Outstanding Regional Theatre in the United States in recognition of its 22- year history of artistic accomplishment and excellence.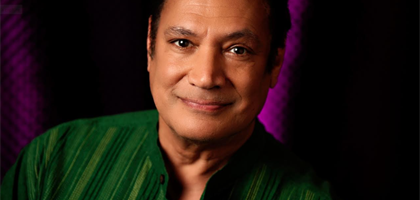 "My father's heritage is East Indian; my mother is African-American and so they were bringing together two cultures," said Kahn. "That's ethically as well as geographically. Growing up, there was never a sense that we were solely identified by being Black kids in Camden, New Jersey. Yes, we were Black in Camden, but our roots are global. What I've always wanted to tell people through Crossroads is that it's about our roots. As Black people in this country we should not forget or even allow people to think this is all of who we are." He continued, "There's much more! The sense of a connecting, having a theater like Crossroads that connects to many different communities in this country and around the world is in order for us to redefine who we are on a larger level."
Across the Hudson River, one of the pioneering institutions integrating artists of color and women into the mainstream American theater, Woodie King Jr.'s New Federal Theater (NFT), faces major changes. Founded in 1970, NFT began as an outgrowth of a theatre program called Mobilization for Youth. The theatre's first season opened in the basement of St. Augustine's Church on Henry Street. Many performers benefited from early successes on NFT's stage—the late Chadwick Boseman, Debbie Allen, Morgan Freeman, Phylicia Rashad, Denzel Washington, LaTanya Richardson Jackson, Samuel L. Jackson, Issa Rae, and many more. Woodie King Jr. retired from leadership of the illustrious theater at the end of June.
"During the first part of the pandemic, March 2020, I had been thinking about retiring," King revealed. "Then the pandemic increased in time. The offices closed down. Then people needed to have shots. I said, 'Wait a minute, I don't want to go back to work. I'm 83 years old. So, what should I do?' I thought, I needed a young person to run it. And that person was Elizabeth Van Dyke, our artistic director. She's experienced and understands how to communicate with this generation. And getting that younger person to run it and work with me over the last year and five months, solidified it for me."
As millions of people quarantined last year, theaters around the world temporarily closed their doors and we were forced to stay at home without live entertainment. For the first time, the theater found the need to compete with social media and streaming platforms. NFT embraced change, deciding to shift theater to the digital space with pre-recorded and live performances. "Now we've got to find what will translate well on Zoom. Watching a video is totally different from watching the entire event with sets, lights, and costumes. The casts are smaller. Now it's about hearing the play," explained King.
Although making the theater available online was inevitable and the transition has shown promise, there's still more to learn. Ricardo Kahn shifted to online, too. "During Covid it's been tough because what online technology is to the youngsters is not necessarily the same thing as it is to older folks who want to go to the theater. The piece I'm running now, When Day Comes, includes a TikTok section. I know what that represents in terms of young people and what they are trying to say." Khan continued, "To watch the number of viewers drop after a while, like if you have a program and then maybe 20 minutes in the viewership starts to go down, that could be a little discouraging, but it's what this time is. It's been a tough time, but I'm not going to say I know how to reach young people exactly. I can only keep trying because we need them for our future."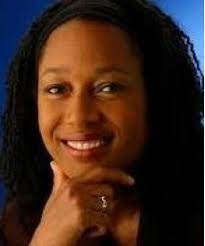 The greatest benefit of the digital theater revolution is the growth of the online community. When asked about any financial assistance the company received, Khan shared, "Yes, we were able to receive assistance, which was great and it got us through. We decided beElizabeth Van Dyke Woodie King, Jr. cause of the times that all of our online programming would be free so that anybody could see whatever they wanted to watch. They could do it for free except for the gala, which is about fundraising. For the most part, everything else was free and yet, we received more in the way of donations than we ever did before."
As the public prepares to experience theater live and in person, Crossroads Theater Company invites enthusiasts to its fall festival schedule premiering When Day Comes created and developed by Ricardo Khan and Sweet Honey in the Rock and starring members of the legendary Grammy-nominated ensemble. The Obie and AUDELCO Award-winning play, EMERGENCY! written and performed by Daniel KOA Beaty, opens September 22. To learn more and purchase tickets visit crossroadstheatrecompany.org.
Woodie King Jr. leaves the legacy of New Federal Theater in good hands with Elizabeth Van Dyke as the new artistic director. NFT will continue to share the Ntozake Shange Reading Series online including Jimmy's Last Night at Mikell's by Larry Muhammad, directed by A. Dean Irby. A Soft Escape by S.M. Shephard Massat, directed by John Scutchins, is next on the schedule. NFT offers training for beginning actors and workshops for professionals. Details can be found at newfederaltheatre.org.