Climate and Environmental Justice in Harlem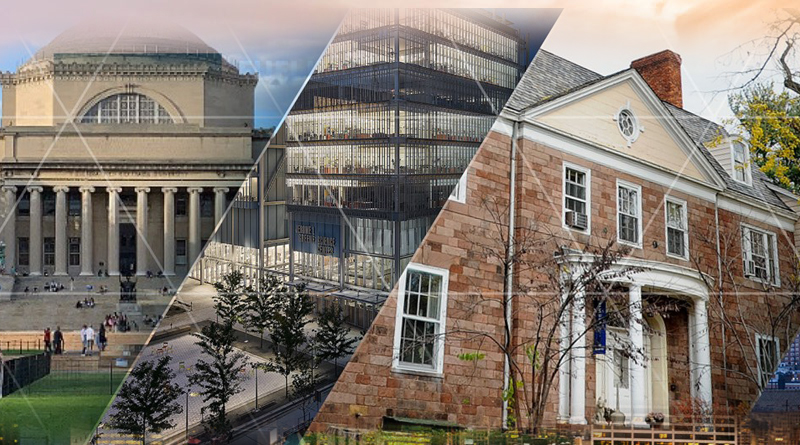 A partnership between the Columbia Climate School and The Greater Harlem Chamber of Commerce raises awareness in the community
By Daniel Zarrilli, Special Advisor for Climate and Sustainability, Columbia University
On Wednesday, August 9th, as part of HARLEM WEEK, The Greater Harlem Chamber of Commerce and the Columbia Climate School hosted a special Climate Change Conference for members of the community at the Adam Clayton Powell Jr. Harlem State Office building.
This event, with keynote remarks by Dr. Vincent Boudreau, president of the City College of New York and Peggy Shepard, executive director of WE ACT for Environmental Justice, explored recent storms, heat, and wildfires, and how governments and communities are coming together to provide effective climate solutions that are sustainable, resilient, and equitable. Local researchers, elected officials, and community leaders discussed the challenges and the opportunities to empower communities through environmental justice to lead the way into a cleaner, safer, healthier future for all.
Like others around the globe, New York City has been living through an escalating climate crisis. In just the past few months, wildfires across Canada have polluted the air on the East Coast, intense rainstorms have flooded portions of the Northeast, and a heat wave broke records across the South and Southwest of the United States. While the impacts of climate change impact everyone, their effects are not evenly felt, due to things such as historic red-lining and underinvestment. Communities like Harlem bear the brunt of environmental degradation, yet often lack the resources and support to mitigate and adapt to the challenges they face. There is an urgent need for environmental justice and community empowerment in these areas, as a vital step towards building a sustainable and resilient future for all.
To meet this need, Columbia University's Climate School and The Greater Harlem Chamber of Commerce, led by President and CEO Lloyd Williams, have initiated a partnership to host events and raise awareness about the growing threats of climate change and the community- led solutions to this crisis.
This series of events kicked off in 2022 to recognize Earth Day. Superintendent of the New York State Department of Financial Services Adrienne A. Harris offered an opening keynote about the State's climate actions and how DFS is integrating climate risk into its portfolio, with Manhattan Borough President Mark Levine and other experts and community leaders sharing their insights into the disproportionate impacts of climate change and the community-driven solutions to this challenge coming from the Harlem community.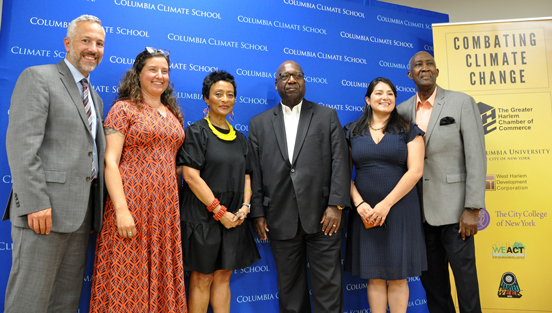 During HARLEM WEEK 2022, a discussion was hosted on New York's $4.2 billion Environmental Bond Act and how it could be used to drive more investment to protect communities like Harlem from climate-driven extreme weather. State Senator Cordell Cleare joined community and academic partners to discuss ways for communities to participate in this climate solution.
And on Earth Day 2023, a third event was hosted at Columbia University to hear from local elected officials like NYC Public Advocate Jumaane Williams and Congressman Adriano Espaillat, as well as representatives of New York City and New York State's climate and environmental justice teams on the progress being made to prepare for climate impacts and transition to a clean energy economy.
This partnership between The Greater Harlem Chamber of Commerce and the Columbia Climate School have been instrumental in providing a public forum for educational discussions about how the growing risks of rising temperatures, more intense storms, and a history of environmental injustice continue to generate disproportionate climate impacts in communities like Harlem. By bringing together nonprofit leaders, climate experts, educators, elected officials, and local community leaders, a base of climate knowledge is being built to help individuals and community groups self-advocate to get the help they deserve.