Welcome Back to School RCCS!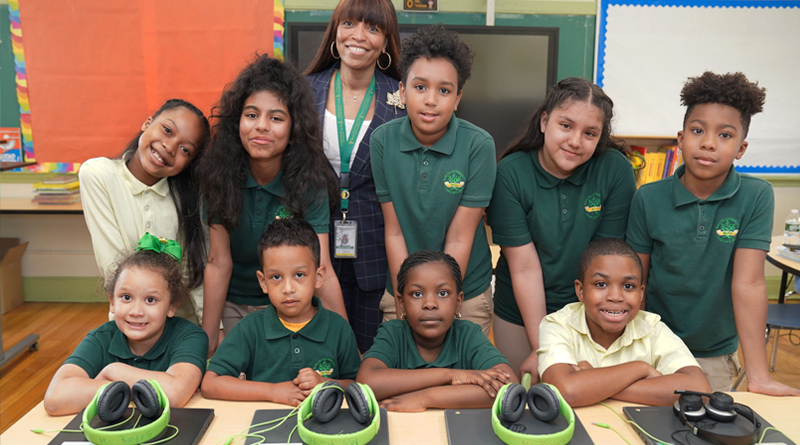 On August 28, Roseville Community Charter School opened its doors to welcome parents and scholars to visit their new classrooms and meet their new teachers for the 2023-24 school year!
This day was created four years ago as an opportunity for scholars and their parents to preview the first day of school as a way to lessen the probability of "first day jitters" for scholars and their parents too! After the class visits, all families were invited to attend an Annual Family Orientation where Dr. Ledford, RCCS executive director and superintendent, welcomed all new and returning families; communicated the school's mission; and presented along with her leadership team, an overview of RCCS' educational programs, protocols, and expectations.
It was an outstanding turnout of parents and scholars, which set the tone for the first day of school the next day. Scholars arrived for school on August 29th on time, in full RCCS uniform, and excited to be back in school! Scholars were ushered into the school's Community Hall to participate in an opening day "Community Meeting," which has become an annual RCCS tradition under Dr. Ledford's leadership.
During the Opening Day Community Meeting, Dr. Ledford, along with new building principal Mr. Moncur, welcomed all scholars back to school and reinforced the school's CHEER values and expectations before scholars were dismissed to begin the school day.
"The scholars and their families were as excited to be back in school as we were to welcome them back!" said Dr. Ledford. "I remind my teachers and administrators often that how we start is how we finish, and judging by how successful our opening days were, we are off to a GREAT start!"