Bergen County Links, Inc. Celebrate 49 Years of Service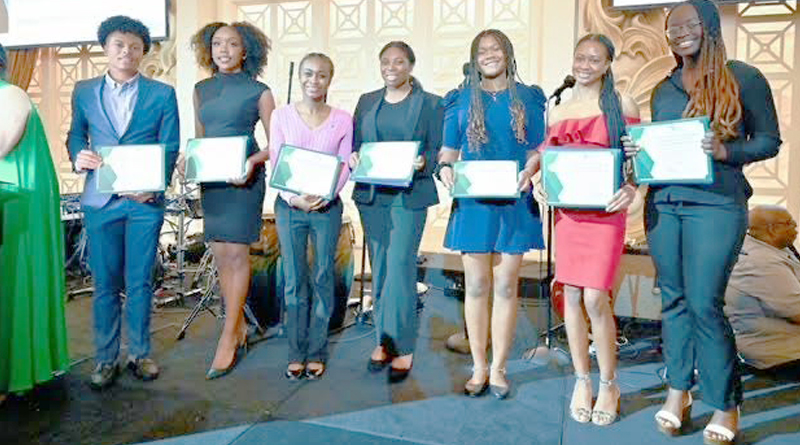 The Bergen County (NJ) Chapter of The Links, Incorporated recently held its sold-out 15th Annual Mother's Day Luncheon at The Venetian in Garfield, New Jersey.
"The Bergen County Chapter of the Links, Incorporated is proud to continue our long tradition of awarding scholarships to deserving Bergen County high school seniors during the Mother's Day luncheon. We also honor community leaders who have made an impact in the Bergen County community. All proceeds from our luncheon are utilized to fund our programs and scholarships that we provide to the communities in which we serve," said Chapter President Tammy King.
The organization was especially excited regarding this year's sold out event, as it had not hosted the annual, signature event since 2019 due to the COVID-19 pandemic. Seven deserving high school students were the recipients of this year's scholarships.
The Bergen County (NJ) Chapter of the Links, Incorporated presented awards to two prestigious community leaders, who have made significant contributions to the community. Lillian K. Whitaker, principal of Nellie K. Parker Elementary School in Hackensack, received the Mother of the Year Award.Janel F. Johnston, executive director of the "Prevention Opportunity Preparation (POP)" Program, received the Community Partnership Award.
The Bergen County chapter of the Links also presented a special Bergen County (NJ) Chapter of the Links, Incorporated 2023 Legacy Award to Theodora Smiley Lacey, a charter member president, civil rights activist, and educator.
Dr. Shuana Tucker-Sims, national vice-president, of The Links, Incorporated, was in attendance to celebrate this auspicious event. —TPC Staff