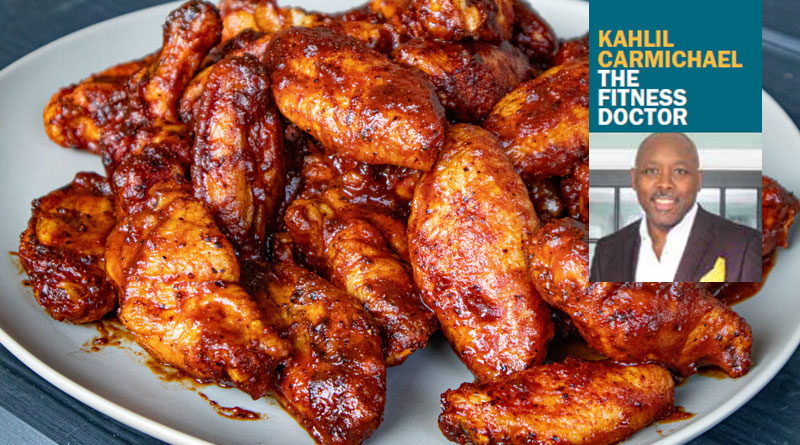 Kahlil Carmichael MAPCC, MDIV, CPT is the pastor of Live Well Church, in Somerset, New Jersey.
He is a fitness specialist at The Fitness Doctor, a fitness and wellness consulting company; and the
author of 50 Tips for a Better You. He is a contributor to Guideposts magazine. His first publication,
Living Longer Living Better, is available now. Go to www.livewellchurch.org for more information.
I have some information that can transform your life. Many times, we give in to cravings and desires that would be better ignored. I call this denial of self. The self wants ice cream, and to lay on the couch and watch movies all day. The self doesn't want to work or be productive, but to laze around with no direction. The self wants to stay up late and get up when it desires. We wouldn't accomplish much if we lived this way, so we must deny these base instincts, deny ourselves.
When that desire to procrastinate comes up, deny it. You CAN develop a schedule for exercise and healthy meals and KEEP it. Go to bed on time. Getting enough rest gives you all the energy you need to get up on time and conquer your day. You will wake up with less aches and pains and feel sharp and ready to take on the world. Stop putting off your annual checkup, it could literally save your life. Please plan to see your OB/GYN, primary physician, and dentist. Only a medical professional can alert you to developing conditions such as high blood pressure, obesity, pre-diabetes, and many others. Negative conditions will increase, so know your numbers and stop any damage to your body.
Now it's time to stop putting off exercise. Don't be intimidated by all of these super-fit people at the gym or be confused by the many fitness plans or exercise machines on the market. You don't have to make a big investment to make a big impact. Invest in some walking/ cross-training shoes and go for a walk. This is the safest and best aerobic exercise to start with. It can be easily adapted to your fitness level and when you are able to do more, you can increase the pace and distance. Start by walking for 15 minutes every morning. This helps to strengthen your circulatory system and increases the oxygen coursing to your extremities. Work out at home or anywhere with my workout and modify it to fit your needs: https://youtu.be/E625Kq64XmQ Invest in some hand weights; pump up the music and create a routine to your favorite songs. Don't forget to stretch—it releases the tightness of your muscle fascia and increases your range of motion, making you more flexible.
Deny yourself that Frappuccino and pizza and develop a desire for whole, unprocessed foods. Expand your diet with exotic vegetables, adding lean meats and minimal carbohydrates to make a filling meal. Cut down on sugar! It tastes good but is extremely addictive and toxic to your body. Excess salt and sugar stress the body, and make it difficult for the kidneys and liver to eliminate toxins. As you minimize poor choices, the good foods will taste better and better.
Deny poor habits, build good ones; live well and prosper!