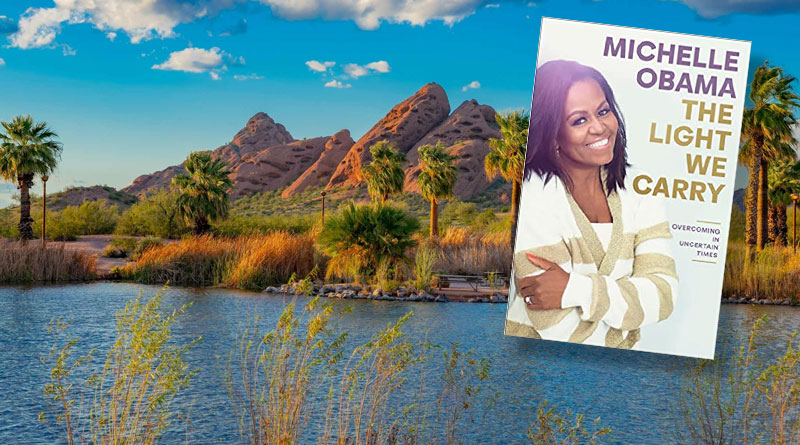 By R.L. Witter
I celebrated my birthday in April. And despite being the oldest I've ever been, I felt like a child again! My husband and I took a trip to celebrate and there was so much we wanted to do and see. We left the hotel each morning by 9:00 am and didn't return until it was dark out each evening. It reminded me of riding my bicycle with the neighborhood kids on summer days and only coming home when dusk signaled the street lights would soon be illuminated and dinnertime was near.
Another childhood memory that surfaced during our trip was summer reading. As I packed my carry-on bag,I had to decide which book or books would be accompanying me for the flights and for late nights in the hotel room when Hubby was sleeping and I was not. I've always been a night owl, even as a child of five or six years old. The rule was I had to stay in my bedroom and the overhead light had to be turned off. While the small bedside lamp wasn't enough to inspire me to play with Barbie or other toys, there was always a book beside that lamp and whatever book it was kept me occupied for hours.
Through my love of reading, I traveled the world and met people and characters who introduced me to new foods, languages, and friends long before my passport was ever stamped. I learned about other cultures, geography, history, poetry, art, and adventure. Each summer I'd spend hours at the public library, curating a list of summer reading then checking the books out one by one.
During the summers of my youth, I can recall my mother and my aunt, Leslie, with their beach bags on the ferry to Fire Island and then again on the beach. There was always sun tan lotion or oil (it was a very different time), a can of Tab cola, huge sunglasses, snacks and toys for the kids, and whichever paperback books they were reading at the time. Children would ride waves, build sandcastles, and look for seashells as the ladies would chat, sip, then pull out their books to enjoy the afternoon. Soon my summer reading was also added to Mom's beach bag and I'd join them in reading as my brothers and cousin, Bobby, continued their play on the beach.
For this most recent trip, Michelle Obama joined me on the plane and in quieter moments with The Light We Carry. Mrs. Obama's wit and wisdom were the perfect accompaniment to the joy I was already feeling from our adventures and exploration during the trip.
While I no longer have the entire summer to disappear into books, I am thankful for the time I do have to read. I'm also eternally grateful for my parents having instilled in me a true love of reading and the gift of literacy. I look forward to our getaway planned for August and deciding which book will travel with me to the beach and transport me to places beyond.