Achieving an Equitable Clean Energy Future
On March 30, 2023, The Greater Allen A.M.E. Church in Jamaica, Queens hosted the gas and electric company National Grid for their launch of The Grid Collective, part of National Grid's Project C community commitment to address climate change. In an effort to grow green businesses and job opportunities, the groundbreaking initiative provides weatherization and energy efficiency training to individual workers and vendors. The Grid Collective embodies Project C's four key areas: clean energy and sustainability; workforce development, neighborhood investment, and community engagement; environmental justice; and social equity.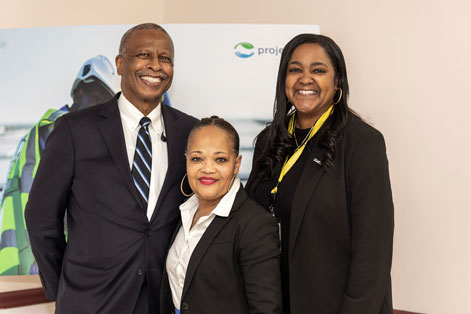 National Grid employees discussed the benefits and process it would take to participate in the program and gain the skills and knowledge necessary to take advantage of the fast-developing labor market for such capabilities. The company is committed to providing equal access to clean energy job opportunities leading to well-paying careers.
According to National Grid President Rudy Wynter, the goal for the company is reduced reliance on energy from oil and natural gas and increased energy efficiency. In a recent article in The Positive Community, Wynter spoke about National Grid's Clean Energy Vision for the Future. "When I reflect on National Grid's historic fossil free plan, Project C, and the hundreds of other projects our employees commit to like The Grid Collective, I know we are on the right path"
Anyone interested in applying for the program is encouraged to email box.thegridcollective@ nationalgrid.com