Natasha L. Hemmings Leading Girl Scouts Heart of New Jersey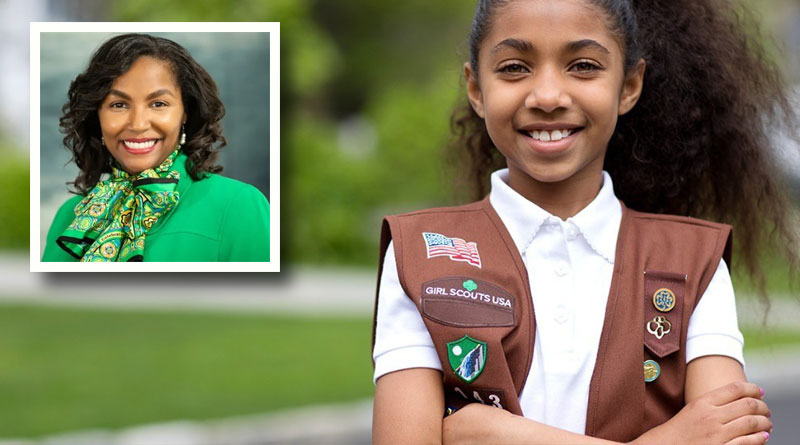 By Fern Gillespie
Growing up in Plainfield's Black community, Natasha L. Hemmings was not aware of a Girl Scout troop in town. There weren't even Girl Scout cookie sales. But that didn't stop her from taking a position as a marketing executive with Girl Scouts of Central & Southern New Jersey, rising to become the chief Marketing and Communications officer. She not only became the top cheerleading promotions executive for the girl empowerment and leadership organization, but for 10 of her 18 years with the organization served as a Girl Scout co-leader in Plainfield.
Today, Hemmings serves as the first African-American woman in the council's history to lead the organization. As CEO she holds the leadership role for the second-largest Girl Scout Council in New Jersey, with an annual budget of over $8.5 million. Through the dedication of nearly 8,000 adult members, Girl Scouts Heart of New Jersey provides over 12,000 Girl Scouts ages 5 to17 an exceptional Girl Scout leadership experience.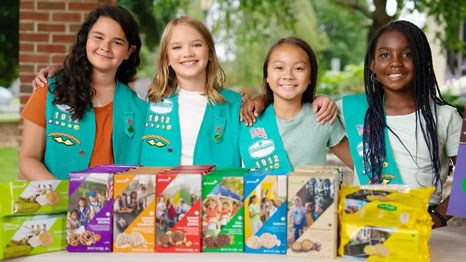 "Diversity, equity, inclusion, and social justice are a big part of Girl Scouting," she explained. "Because I'm a woman of color, I want to be involved in things that lift up my people and my culture. I've changed a lot of focus on where we were recruiting and how we were recruiting in communities of color." She's opened up multicultural Girl Scout troops in Elizabeth, Newark, and Jersey City serving Daisies (grades K to 1), Brownies (grades 2 – 3), Juniors (grades 4 – 5), Cadettes (grades 6-8), Seniors (grades 9 – 10), and Ambassadors (grades 11-12).
Hemmings speaks to girls about the benefits of being a Girl Scout— achieving a strong sense of self, positive values, challenge seeking, healthy relationships, and community problem-solving, and stresses that earning each badge is attaining a goal.
During the pandemic, over 400 girls in Newark had to quit the Girl Scouts. Most girls did not have home computers for Zoom meetings. "When COVID shut everything down, we were in the process of creating virtual spaces for girls. Because of the digital divide in our urban areas, it became really difficult for us to stay connected to the girls electronically for troop meetings," she explained. "We did have some troops that stayed connected because their school's communities united for them with wireless capabilities. We were able to meet with them virtually, but we lost lots of girls."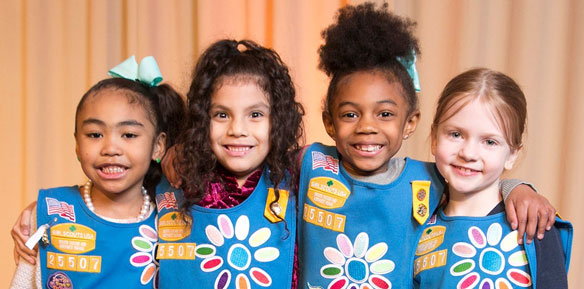 This year, Hemmings launched a new partnership with the Newark Board of Education. It gives stipends to teachers to conduct Girl Scout meetings in elementary schools with Daisies, Brownies, and Junior Girl Scouts as part of their after-school program. The Victoria Foundation has donated grants for uniforms and badges for the girls. "Subsequently, we went from 100 girls to now over 600 Girl Scouts in Newark because of that partnership. We started 36 new troops in the city of Newark within the last four months," said Hemmings. "The teachers are helping the girls earn badges and go on trips. Newark even started selling Girl Scout cookies in April."
There's more opportunity in Newark. It's the largest school district in the state. Newark deserves and needs its girls to take on leadership roles within and around the city," she said. "It's a city that could use young people who care about their community and want to do service. Any Girl Scout in Newark who wants to go to Camp Hoover this summer, we have sponsorships that are available to pay for them to go camping."
Nationally recognized as a Girl Scouts leader, Hemmings serves on the Girl Scouts of the USA's National Convention Action Team; GSUSA's Diversity, Equity, Inclusion & Racial Justice Steering Committee; and became a speaker for the US State Department and traveled to Saudi Arabia conducting leadership training for girls.
"My passions are girl's and women's issues," she explained. "I could do that with the youngest of Daisies all the way up to high school seniors. I could give them skills and leadership experience to carry on with the rest of their lives."
Hemmings has a Masters degree in Public Administration/Non-Profit Leadership from Rutgers University and a Bachelor's in Communications & Theater from Trenton State College. She's received awards from Rutgers University's African American Alliance Hall of Fame, Top 25 Leading Women Entrepreneurs in New Jersey, South Jersey Biz's Women to Watch, and many others. As an entrepreneur, she owns 3KeyEvents, a wedding and special event planning company. As a dual citizen to both Barbados and the United States, she created Home Drum LLC, a company that reconnects Barbadian descendants with dual citizenship for the purpose of investing in the island nation.
Through her daughters, Naomi and Chelsea, she has personally witnessed the self-empowerment impact of the Girl Scouts. "I have two girls of my own. They began Girl Scouting when they were four and five," she said. "I saw the power of the leadership experience in their lives. My daughters learned how to swim because they went to Girl Scout camp. They learned how to climb a rock wall and overcome challenges. They learned how to work in a team for cookie sales. I saw them standing up at a podium and delivering remarks. Previously they would stand behind me instead of speaking out. I saw things that came out of my daughters that not surprisingly came as a result of the Girl Scouts."