Michellene Davis: The Hero We Need Now and Always
By R. L. Witter
When Michellene Davis, Esq. last graced the cover of The Positive Community, she was using her superpowers as senior vice-president for Policy Development and Government Affairs at Barnabas Health to advocate for policies and programs to improve healthcare for people and communities of color. She was determined that if Barnabas was "going to be in this community, we need to be of this community." Eight years later, the stakes are even higher and the situation more dire as the Delta variant of the COVID-19 virus spreads across the country, especially in minority communities. Taking the fight to a more personal level, Davis now presides over National Medical Fellowships (NMF) as president and CEO with an approach to help defeat the virus now and improve healthcare in minority communities for the future.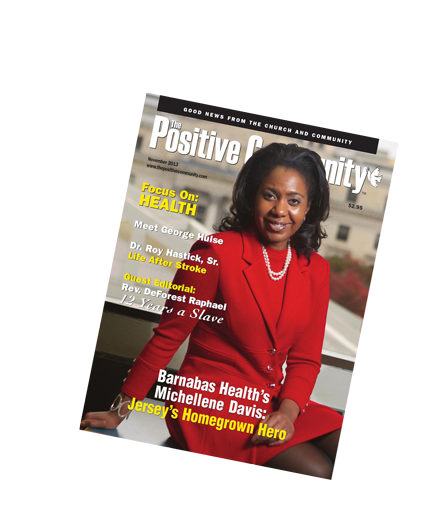 We spoke on a July afternoon. COVID numbers were steadily increasing across America. President Biden missed his goal of 70% of adults with at least one dose of a COVID vaccine and rumblings about mask mandates in schools percolated. With skepticism about the vaccines from the outset, two particular groups lagged behind in getting the jab: Christians and African Americans. "There's a history of earned distrust of the medical community and I certainly understand that, but please understand, we [Black people] don't get this (COVID-19) and lose our sense of taste and smell; we get this and die… It is deeply concerning," Davis cautioned.
Having worked in healthcare and health equity for many years, Davis understood the importance of vaccination early on in the pandemic. "On this side of COVID, I had to more than issue a statement," she explained. "I need to be able to say I did everything to move equity forward and everything I could to take care of my mother." Her mother, Ruby, with Alzheimer's requires constant care. Davis was surprised to learn the current aide, described as "the best my mother has ever had," was not yet vaccinated. She is aware of people "waiting to see" if there would be side effects. "I know one side effect of not being vaccinated," she told one person. "COVID." There are religious arguments against the vaccine, too. As a devout woman of faith and a "delighted" member of Elmwood United Presbyterian Church under Pastor Maria Crompton, those arguments don't sit well or align with her experiences as a Christian. "I can't imagine this loving God—who loved us enough in order to sacrifice his son—would decide 'You didn't see through the science so I'm going to banish you to damnation.' I don't see how that lines up with the character of God that's described in His word."
Davis recommends vaccination to anyone who asks and offers some insight from her work with medical professionals. "You remember when there was a shortage of ventilators last year? We likely will not see a shortage of ventilators this go-round but it is not because the Delta variant no longer makes it difficult to breathe; it is because the Delta variant is a much swifter killer. It is much more transmissible, and it can kill within three to five days… In addition, these individuals are much younger. We're seeing this in thirty-year-olds."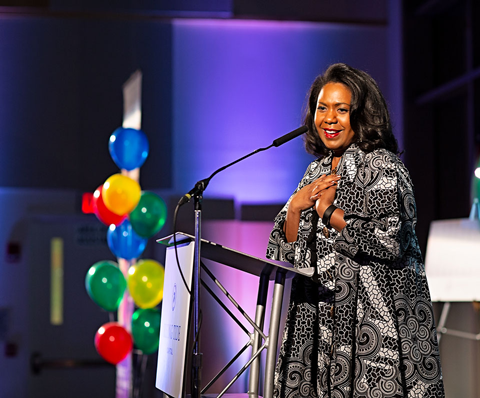 Making Changes
As the virus took hold of the world and changed life as we knew it, Davis made changes. "I had to do more." Now, as NMF president and CEO, she is addressing a deep root of the problem with medical care and minorities in America. "When you go into your physician's office, you traditionally have to fill out a form that asks not just about you and what you're currently experiencing, but whether you've ever experienced certain issues, certain ailments, and certain occurrences," she explained. "But more than that, it will also ask you about your parents, ask if anyone in your family suffered from cancer, hypertension, or diabetes. There's a reason for that. In order to treat you properly, a physician must not merely look at what you are dealing with right now in order to make a diagnosis. They also need to know whether or not there is a propensity based on historical precedence of illness that runs in your family."
Correcting Historical Disparities
That's where her work at NMF comes into focus. "We find ourselves in the midst of a global pandemic and an international reawakening around racial and social justice. One of the interesting things for those of us who have been in the health equity space for many, many years is that we knew something like a pandemic was not going to be a great equalizer like so many in the elected sphere began calling it, but that it would be the great magnifier. And it was going to magnify the structural inequities that have been laid bare as a result of the pandemic." Davis continued, "Those structural inequities have always been there."
NMF's mission is to provide scholarships and support for underrepresented minority students in medicine and health professions. "Minority physicians are so important in this time because mainstream media finally started talking about things I've been living for years around health equity, healthcare disparity, and the social determinants of health—which I've always called the political determinants of health because they were designed by policy," Davis said. She also pointed out that we don't have to look to "history" to show the disparities people of color face in medical care. She cited infant and maternal mortality in America and the fact that when delivering their children, two of the most famous and wealthiest Black women in the world, Serena Williams and Beyoncé, suffered life-threatening issues related to hypertension. "What we know through studies is that Black babies and Black mothers live longer when they have Black doctors. If, in fact, we know that, what are corporations, healthcare systems, and everybody else doing about the need to have more Black doctors?"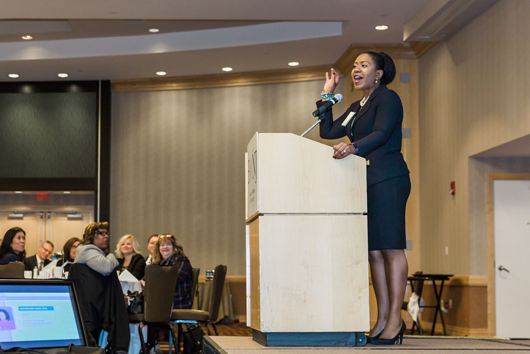 Black & Brown Doctors and High Racial Trauma
Her passion was clear as she laid out an argument that could have been argued in the U.S. Supreme Court (Did I mention she holds a law degree from Seton Hall?). "We know when we have more bilingual Black and Brown physicians from communities that are historically underrepresented in medicine we get higher patient involvement and patient compliance. We know that when a doctor comes from a vulnerable community and treats people from similar communities, they tend to have a more holistic approach in viewing their patient. As a result of that, we know that not only do they try to write a prescription, but they also try to make certain there is access and opportunity for folks to get to their doctors' appointments We know they also ask things like, 'How are you able to eat this month?' We know there is a natural basis of cultural confidence heightened. So, if we know this, why are we not doing more to change this—to ensure that pipeline is not just shored up, but bolstered?"
She also touched on the emotional and mental health issues facing Black and Brown people during this time in our history. "In the midst of this pandemic and what I call high racial trauma, it's really important you have a physician whose cultural competence is such that they understand the impact and effect of being the individual who falls in the category that is at the worst possible level in every health category. That they also understand that because there's been a recent racial shooting or police brutality, that also may be affecting you—that they are sensitized to the weathering of racism."
In addition to incubating the pipeline for more doctors of color from vulnerable backgrounds, at NMF, Davis is creating a racial trauma-informed mentoring effort and an emphasis on supporting mental health. "Our medical students are dealing with the pandemic and racial and social justice issues, but they're also doing it while they're in medical school," she explained. "I want to make certain I am shoring up our scholars by placing a proper focus on building a community of support for them, as well as ensuring an emphasis on having more individuals to go into areas of specialty focusing on mental health."
As the pandemic continues and the world keeps on spinning, Davis is committed to the morals and values her parents, Ruby and Duval Davis, instilled in her. Dedication to helping others and advocating for justice and equity come honestly and run deep. "In order to bring about change to systems and structures, we need to make certain there is a pathway to change who controls those systems and structures," she said with resolve. "I did not come to NMF just to create or support the pipeline of physicians of color from vulnerable communities. I came to make certain those physicians of color become physicians in healthcare leadership, to change those systems and structures."
Michellene Davis—still a superhero. However,in addition to her cape, she now wears a mask. Godspeed, Ms. Davis.