Women Honoring Women Recap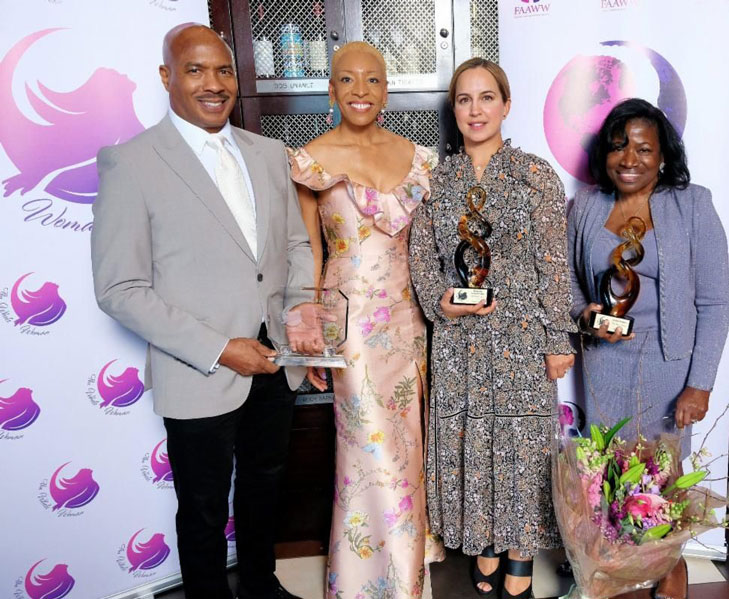 On Sunday, March 26, 2023, The Whole Woman (TWW) hosted approximately 100 of our closest friends and supporters to close out Women's History Month with our Women Honoring Women Awards Ceremony & Luncheon.
This annual luncheon sheds a light on those making a difference and supporting others in our community. Our guests enjoyed a seated lunch and awards ceremony featuring our 2023 honorees, Donna Mendes, MD, FACS, Vice Chair of Education, Lenox Hill Hospital, Balpreet Grewal-Virk, PhD, Senior Vice President, Robert Wood Johnson Barnabas Health and Glenda Baskin Glover, Ph.D, JD, CPA, President, Tennessee State University, & 30th International President, Alpha Kappa Alpha Sorority, Incorporated. Music Director, Producer & Composer Ray Chew received TWW's Man of Valor award.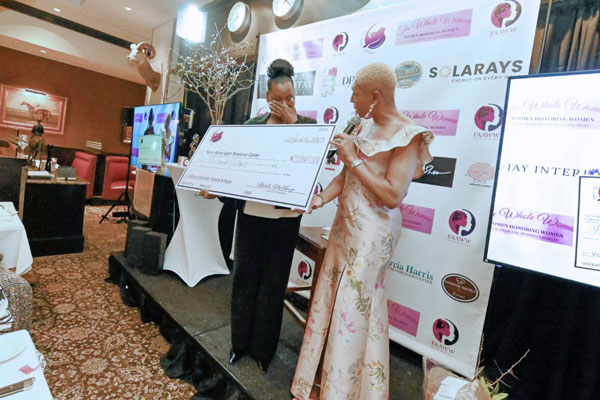 We were honored and humbled to present Theresa F. Johnston, Founder & Executive Director of Never Alone Again Domestic Violence Organization & Resource Center with a check for $5000, made possible by our sponsors and donors. Never Alone Again is our 2022 beneficiary of Fighting Atrocities Against Women Worldwide (FAAWW) and TWW fundraising efforts.
Missed it this time? Stay tuned for future TWW events!
LIVING LIFE AUTHENTICALLY
WITH NATALIE B. MCKENZIE
STREAMING MONDAYS @ 6PM EST
On New Jersey & The Whole Woman Facebook Pages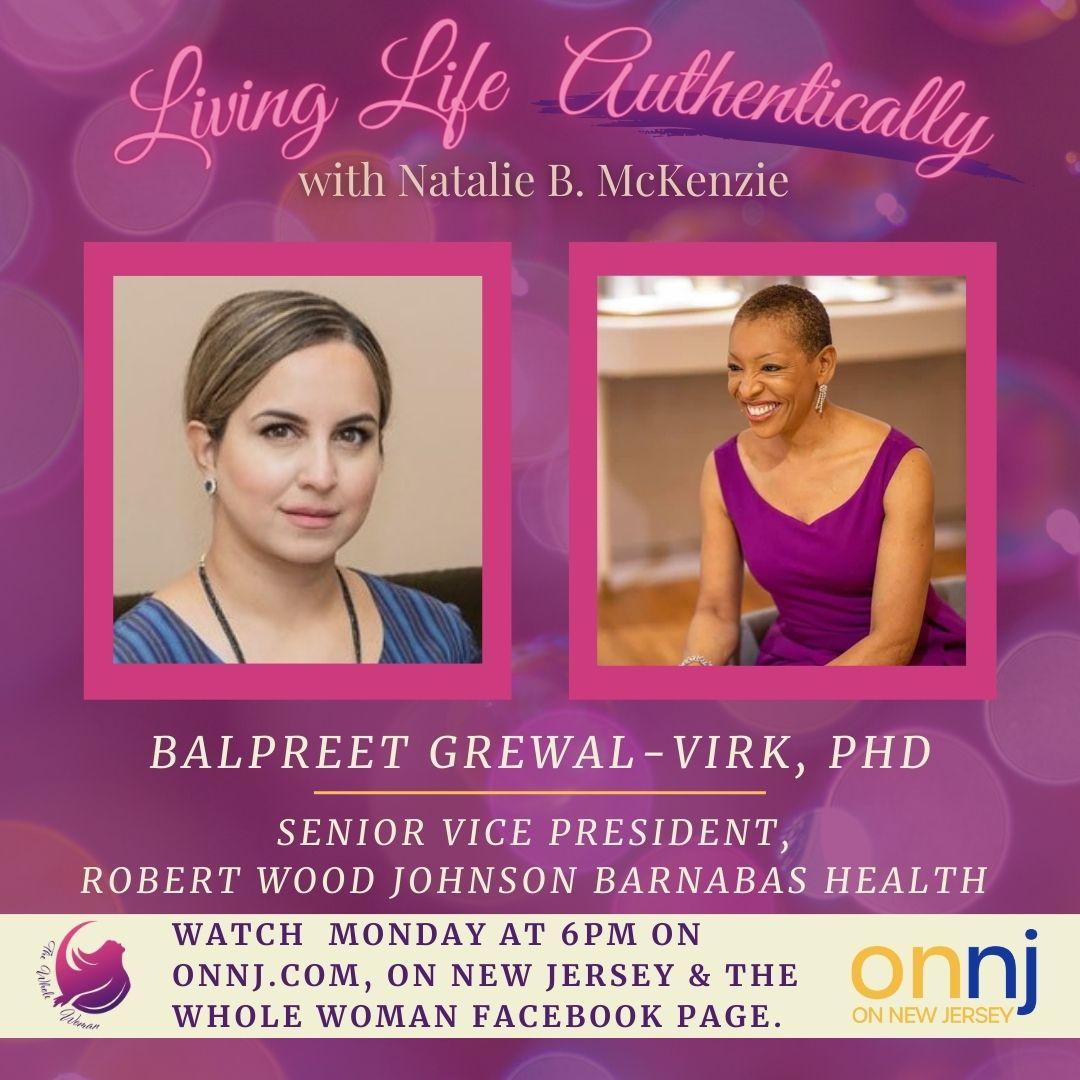 Natalie is joined by Balpreet Grewal-Virk, Senior Vice President of Community Health at Robert Wood Johnson Barnabas Health
Dr. Grewak-Virk earned her Ph.D. in Health and Medical Services from Seton Hall University, during which time she became involved in multiple political campaigns, including that of Senator Cory Booker, Senator Robert Menendez, Secretary Hillary Rodham Clinton, and Governor Phil Murphy, becoming co-chair of the governor's healthcare transition team.
She was appointed to co-chair the Bi-State Gateway Development Commission and was featured among the ROI-NJ Influencers: Women in Business 2021 – Economic Development list for her efforts to advance the Gateway Project. She also serves as the Vice Chair of the Bergen County Democratic Committee and is an Advisory Trustee for Liberty Science Center in Jersey City, New Jersey.
She is an advocate for patients of spinal cord injury, having experienced her own father's accident in 2012 and subsequent passing in 2020. Dr. Grewak-Virk has spoken at multiple forums about spinal cord injury, even addressing an audience at a Congressional Briefing, in Washington, D.C. She has shared the stage with Dr. Wise Young, the country's leading researcher in spinal cord injury.
ONNJ is a streaming network featuring NJ-based news and lifestyle shows. Same great show, same time, now with even more ways to watch! You can watch anytime on On New Jersey & The Whole Woman Facebook pages.