SEEDING A COMMUNITY IN THE COAST
Key Funders and Partners Light the Way
Beans, snow peas, sugar snap, cabbage, and zucchini–more than a rose can grow from concrete in Newark's Lincoln Park Community Garden, which has been supported by Whole Foods since 2018. Its Whole Foods Whole Cities Foundation actively supports local growers who strengthen the local food system. This year, the Lincoln Park Community Garden was a "tour-stop" for new Whole Foods Market CEO Jason Buechel. Lincoln Park Coast Cultural District's (LPCCD) Whole Foods Grant included the "Influencer Grower Program" where one of the gardeners, renown Chef Sean Hassan, founder of Rhythm-N-Food, entered into LPCCD's partner, Rising Tide Capital's, Community Business Academy (CBA).
Upon graduation, participants are able to launch their "garden to table" food product idea or business within the space of a year. For the industrious Chef Hassan, the combined experiences will support the launch of his "Rhythm-N-Food Drive By Bistro" food truck. "Having an opportunity to learn how to grow my own food in the Lincoln Park Community Garden supported by Whole Foods–as opposed to shopping for it–really helped me understand how to care for veggies from seed to table. Now, transferring that knowledge through Rising Tide Capital's CBA in order to grow my mobile food truck business is priceless."
Building a sustainable community requires fresh food access and improved quality of life. In "The Coast," we don't just eat clean, we clean our streets also through the help of key partners like Keep America Beautiful. It's the mission of Keep America Beautiful to end littering, improve recycling, and beautify American communities like Newark's Lincoln Park.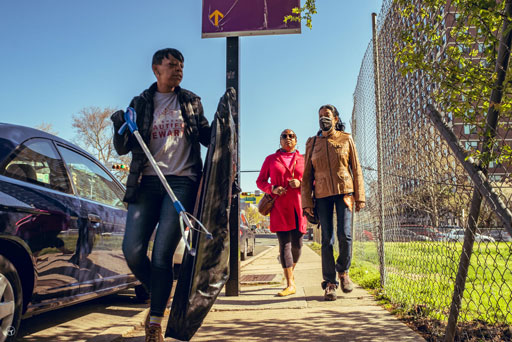 For Earth Day 2022, Keep America Beautiful Newark Executive Director Malkia King led the charge by partnering with LPCCD, MARS Inc., Whole Foods, Passaic Valley Sewage Commission, Integrity House, Link School, and Link Community Charter School to clean the blocks and park, prep the garden for Spring planting season, and decorate outdoor planters painted by Link School students. On the importance of collaboration, King states
"Community-based organizations are our boots on the ground. Organizations like Lincoln Park Coast Cultural District advocate for the needs of the community, dictate how we deploy our resources, and empower residents and stakeholders to get engaged and take charge of their own blocks. We also partner with the municipality such as City of Newark Office of Sustainability and Department of Public Works. It's a win-win for all."
When Lincoln Park Coast Cultural District issued the call for partners to take back a desolate and dark space behind the historic New Ark Cathedral Church (known as La Vid Verdadera en La Catedral New Ark, Lincoln Park) and Dryden Mansion, the Love Tito's giving arm of Tito's Handmade Vodka put resources in action. As a seed funder, along with City of Newark Office of Sustainability's Love Your Block, Crawford Street Partners, and others, they helped the non-profit actualize the Lincoln Park Gallery Without Walls Alley Reclamation Project.
Prior to the opening of The Willows at Symphony Hall, "Little Five Points" was a dimly lit, desolate strip with little residential foot traffic leading to the park itself. Now, Lincoln Park has lighting, thanks to the Newark City Parks Foundation and PSE&G. PSE&G works with LPCCD by implementing LED technology with street lighting in the park and at identified intersections where there is an opportunity to improve the lighting. The enhanced lighting improves areas that were dark and supports LPCCD neighborhood safety initiatives. "PSEG and the PSEG Foundation are committed to helping build thriving and sustainable neighborhoods by empowering and investing in the many diverse communities we serve," said Director of Corporate Social Responsibility and PSEG Foundation President Calvin Ledford. "We are pleased to help LPCCD improve the lighting in the park and help make the community safer for all." PSE&G has also advocated, with the help of LPCCD, for Lincoln Park area energy efficiency programs that can benefit residents, small businesses, non-profit, and government agencies throughout the city. The Newark City Parks Foundation, whose mission is to encourage the City of Newark to use their neighborhood parks by offering community-building programs that bring people into their local green spaces, installed semi-permanent bistro lights for the next three-years, which encourage residents to increase usage of our park.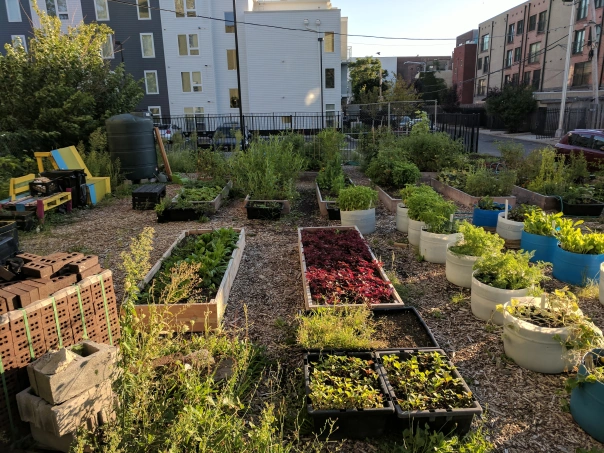 These key funders, along with the City of Newark's Creative Catalyst Fund, The State of New Jersey's Neighborhood Preservation Program, Valley Bank, Provident Bank, Horizon Blue Cross Blue Shield New Jersey, TD Bank, Fedway, and many more support the organization and have anchored its programming to ensure the park and surrounding neighborhood come alive each season, like a good harvest.
Kim J. Ford is a published journalist/content creator, producer of the annual Lincoln Park Music Festival; founder of BRND Marketing Group LLC and proud Lincoln Park resident.